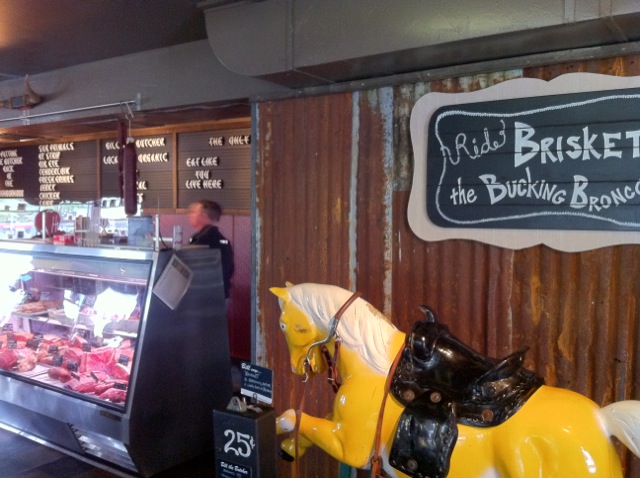 Bill The Butcher opened its 6th shop this week, this time in Downtown Bellevue. The Bellevue location occupies the former Bellevue Paint location on Main Street 106th Ave.
The mission of Bill the Butcher is to support the return of the sustainable way of raising animals on grass. The meat sold at the shop is from small local farmers and ranchers when possible, according to their website. Much of the meat sold at the shop is from animals with no herbicides, pesticides, antibiotics, hormones or steroids.
When you shop at Bill the Butcher you can expect to find organic beef, marbled steaks, dry age roasts, hand carved chops, free range local poultry, cure and charcuterie, natural pork, raw milk, hand made sausage, wild game, gourmet cheeses, and more.
Bellevue Shop
http://billthebutcher.us/
10600 Main St Bellevue, WA 98004
425-637-4920