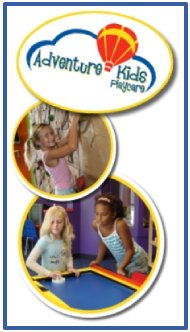 Adventure Kids Playcare plans to open a drop-in childcare and entertainment center in downtown Bellevue in May.
The business will occupy a location at the previously occupied Storables space on Bellevue Way. the 6,100-square-foot space will include an infant and toddler classroom and a pre-school and elementary school age area. The owners said they saw a need for a safe place for parents to drop off their children while visiting downtown Bellevue.
Adventure Kids Playcare will feature a basketball court, climbing wall, and a 2-level play area, as well as arts and crafts throughout the day. A variety of summer camps will also be offered.
Hourly rates will be $11.50 for infants, $9.50 for children (up to 12 years old), and $5 for siblings. The center will be open from 8am to 10pm Monday through Thursday, and from 8am to midnight Friday through Saturday. Reservations are recommended for infants.
Adventure Kids Playcare is licensed by the state and will include a video security system to help monitor the premises.