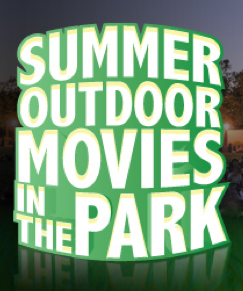 Intelius Inc. has released the 2012 schedule for downtown Bellevue's fourth annual "Summer Outdoor Movies in the Park" series.
The movies will be projected onto a 40-foot screen on Tuesday evenings from July 10 through Aug. 28 at the Bellevue Downtown Park. The public is invited to arrive at 7:30pm for pre-movie activities. The movies will start at dusk.
This family-friendly event, presented by the Bellevue Parks and Community Services and sponsored by Intelius Inc., is free and open to all ages. The event serves as a donation drive for local non-profit organizations. Cash and item donations will be accepted in lieu of admission.
The 2012 Summer Outdoor Movies in the Bellevue Downtown Park includes:
Date                 Movie                                    Charity
July 10              Puss in Boots                       The Sophia Way
July 17              Happy Feet 2                        Highland Community Center
July 24              Zookeeper                            Ashoka
July 31              Adventures of TinTin          Kindering
August 7           Soul Surfer                           iCareWeCare
August 14         Big Miracle                           Bellevue LifeSpring
August 21         Dolphin Tale                        Boys and Girls Club of Bellevue
August 28         We Bought a Zoo                YouthCare