If you've been in Bellevue Square recently you may have noticed that there are a flurry of new stores that are planned to open in the spring of this year.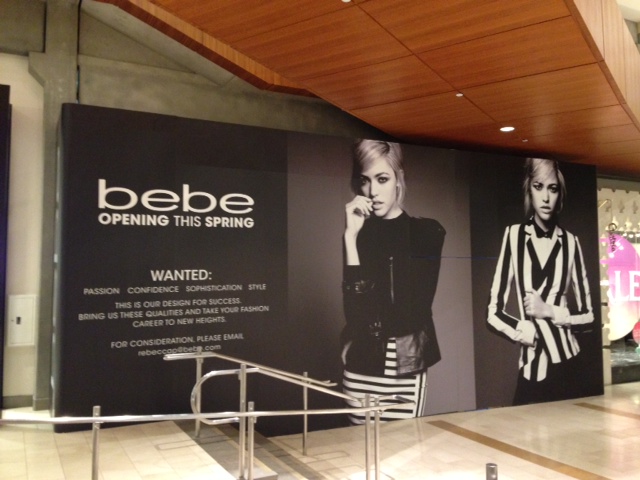 Bebe
Bebe, the women's fashion retailer will re-open after a few year hiatus from being at Bellevue Square. The store is planned to open in spring next to the new Cache store on the first level.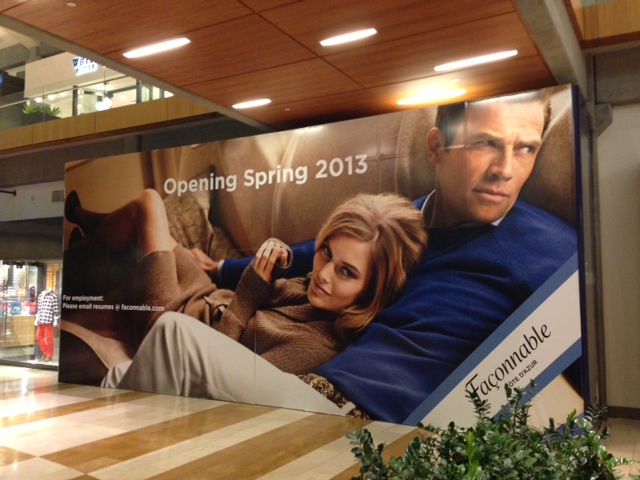 Faconnable
A new Faconnable store will open in the location that was previously occupied by the old Apple Store.  Faconnable specializes in luxury men and women's clothing. The Faconnable store is planned to open in spring.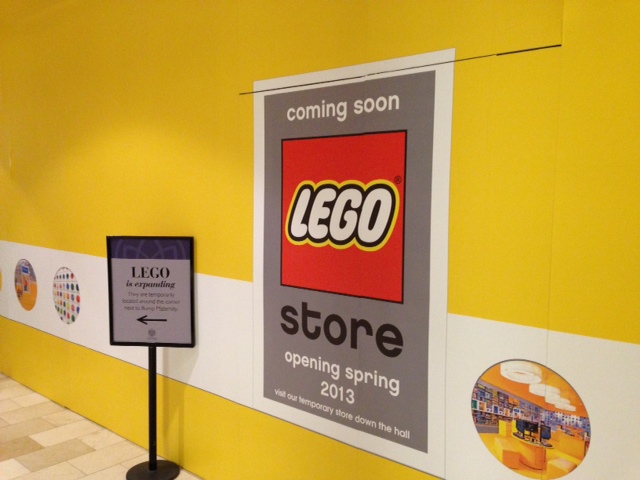 Lego
The existing Lego store in Bellevue Square is currently in the midst of an expansion and will re-open in the spring.  For the time being the Lego store is open in a temporary location down the hall.