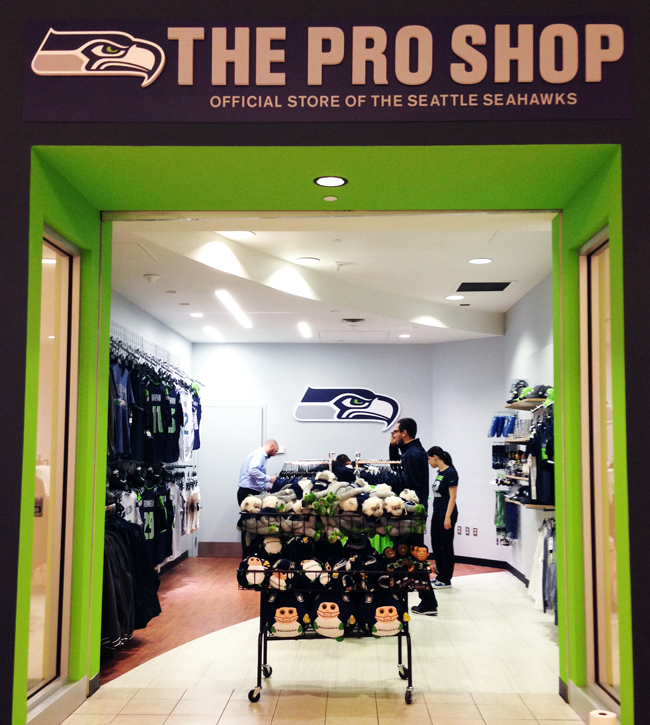 The Seahawks Pro Shop opened a store at Bellevue Square just in time as the Seahawks post season heats up.
The store includes anticipated Seahawks apparel, but also includes unique and specialty Seahawks gear.
The store is on the first floor at Bellevue Square next to McDonalds. Make sure your fully outfitted for this upcoming Seahawks playoff game on Sunday versus the 49ers.
Photo Credit: Belle's Vue