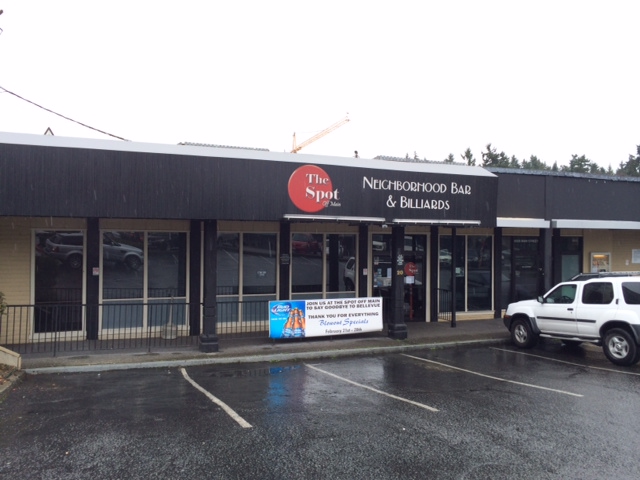 The Spot Off Main Bar on Main Street in Bellevue has closed. The restaurant's location will soon become a construction zone. The NW corner of Bellevue Way NE and Main Street will eventually play host to The Main Street Gateway project. The Spot Off Main opened in October of 2007, and has been a favorite bar on Main Street ever since.
Other businesses still open that will soon close include 7-Eleven, Cupcake Royale, and Rudy's Barbershop.
The Main Street Gateway project, a 369-unit apartment complex is scheduled to be completed in May 2016. The property is also planned to include 23,475 square feet of retail space and 625 underground parking stalls.