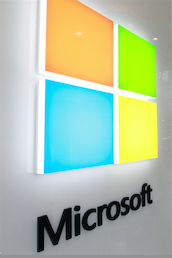 Microsoft, which has historically been known for software and hardware technology projects has  announced that it will open a branded hotel as part of the Lincoln Square expansion project at the corner of Bellevue Way and NE 4th St.
The Microsoft Hotel will offer 250 technology enabled guest rooms. Each room will include a voice activated (siri-like) interface You will be able to interact with the room by making commands for common tasks such as turning the lights on, powering the TV on, flushing the toilet, and turning the shower on and off. Tasks such as waiting for an elevator will be a thing of the past as the hotel includes a smartphone app that will enable guests to call the elevator from wherever they are in the building. Other futuristic features within the room that the smartphone app will control are changing the TV channels, user controlled art, lighting and shades controls, and a room service ordering system. Every room will come standard with a X-Box 360 and Microsoft Surface.
Microsoft suggests that they may couple product promotions with hotel visits. For example customers buying a Windows Mobile phone at the hotel could potentially receive a free night stay with their purchase.
Since this is the first hotel of its nature Microsoft is announcing this project as a beta release. If successful they could see many more like it in the future.
The project is slated for release by fall 2016. Visit the project website for more details and project renderings.