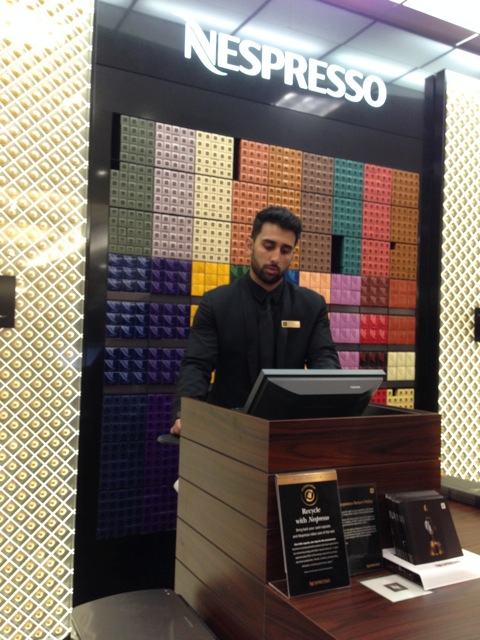 Nespresso recently opened a coffee boutique in Macy's at Bellevue Square in downtown Bellevue.
Customers can enjoy a taste of any of Nespresso's Grands Crus coffees while shopping for coffee, machines, and accessories. A variety of machines are on display and coffee specialists are on hand to answer questions.
The Grands Crus coffees include a variety of espresso blends, pure origin espressos, intense blends, lungos, decaffeinated coffees, and variations that feature vanilla, chocolate, or caramel.
Nespresso's hours are from 9:30 a.m.-9:30 p.m. Monday-Saturday and from 11 a.m.-7 p.m. Sunday.