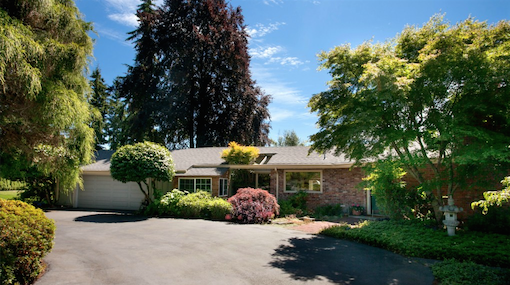 Eddie Bauer's former estate in Bellevue is for sale, with the price listed at $865,000, according to Redfin.
The mid-century modern home, at 13644 Main St., is situated on a secluded half-acre site near the Glendale Golf Course.
The 3-bedroom house was built in 1952 for Eddie Bauer and his wife, Christine "Stine" Heltborg. The 3,000-square-foot home boasts granite counters, tiled and hardwood floors, and three fireplaces.
Eddie Bauer's flagship store is located inside Bellevue Square in downtown Bellevue.