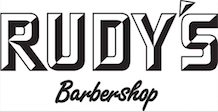 Rudy's Barbershop will re-open on Friday, Aug. 22, at a new location in downtown Bellevue.
The barbershop, situated at 10713 Main St., near 107th Avenue Northeast, is open daily and will include a Caffe Vita pop-up. Baristas will serve free espresso drinks from 9 a.m.-noon Aug. 22 through Sept. 5.
Local coffee roaster Caffe Vita features organic coffee sourced directly from farms in more than 11 countries, according to a press statement.
Rudy's Barbershop is known for offering quality haircuts at an affordable price. It strives to create a "complete style and culture experience for the customer" that includes a blend of art and music, according to its website.
Rudy's has locations in Seattle, Portland, Los Angeles, and New York. Walk-ins are welcome.