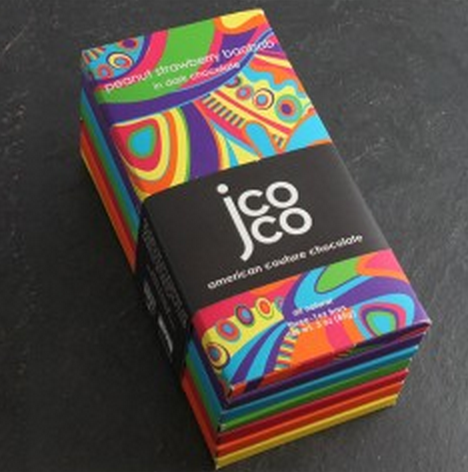 A new chocolate store has "popped up" at Bellevue Square through December.
"Our jcoco pop-up shop is so much more than just another chocolate shop. We created a shop that offers a hands-on, treasure hunt-like experience for retail lovers and chocolate enthusiasts", explains Seattle Chocolate Company owner and CEO Jean Thompson.
The flavorful and stylish jcoco line includes an exclusive array of chocolate, fashionable gift items, accessories and home décor.
"This is not your ordinary chocolate shop," says Peter Stocker,architect, who in addition to designing the jcoco location also collaborated on the visual identity for the brand. "The jcoco pop-up was designed to make guests reimagine retail, as well as to rethink the experience of shopping for chocolate and other gifts. This shop provides a continually rotating and immersive brand experience that engages senses on every level, in a way that is impossible to do online or even in a traditional brick and mortar space."
Chocoholics can look forward to Friday tasting events, which will introduce guests to unique beverage and food pairings for the jcoco bars. Staff will offer customer guidance in selecting premium chocolate and gifts.