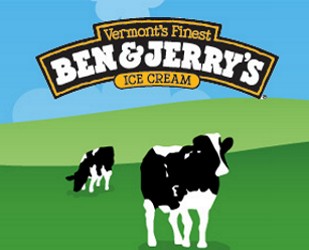 Ben & Jerry's is scheduled to open at Bellevue Square in April of this year, according to a Bellevue Collection press release. The ice cream joint will be located across from McDonald's on the first level.
In addition to favorite flavors, the new store will feature the recently publicized non-dairy choices such as Chocolate Fudge Brownie, P.B. & Cookies, Chunky Monkey and Coffee Caramel Fudge in pints.
Ben & Jerry's is well known for their creative ice cream flavors. The two of the newest flavors include Brownie Batter and Bourbon Brown Butter that be featured at the store upon opening.
Ben & Jerry's returns to Bellevue after opening at Bellevue Galleria in 1999 and closing a couple years following.
2/29/16 Update: It has been confirmed that Ben & Jerry's will be replacing Baskin-Robbins at Bellevue Square.