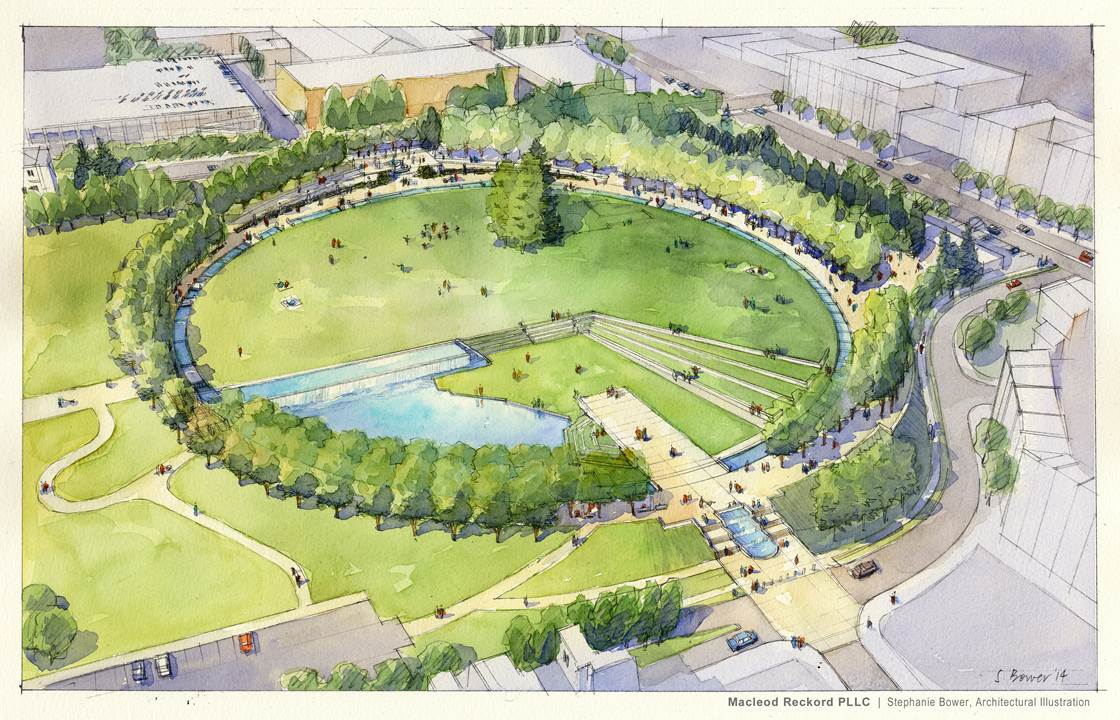 The City of Bellevue confirmed in a press release on Tuesday that construction will begin in mid-July for projects in the Downtown Park. A portion of the Bellevue Downtown Park will be closing for construction of the last segment of the circular promenade, as well as a play area for children of all abilities.
The construction will also bring a "grand entrance" and water feature near the south end of the park. Additionally, the current parking lot off NE 2nd St will be closing and the 100th Ave NE lot will be expanding.
The "Inspiration Playground" that will be added to the existing play area is being provided through a partnership with the Bellevue Rotary.
"These projects will complete the community's 30- year-old vision of beloved Downtown Park," said Mayor John Stokes. "We look forward to inviting everyone back next summer to enjoy the completed circle and to play in the universally accessible playground."