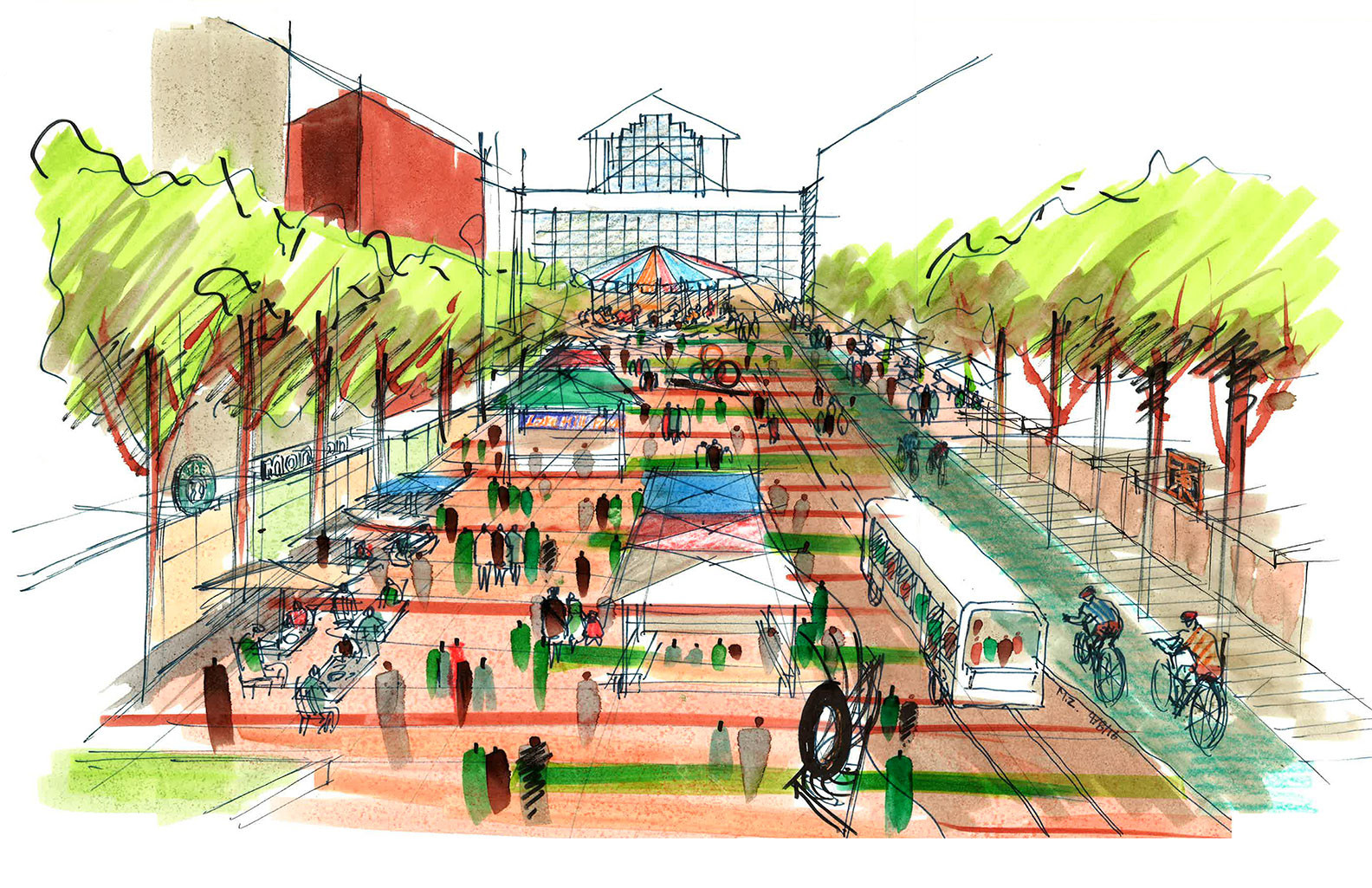 The Grand Connection project is a pedestrian-oriented corridor beginning at the waterfront of Lake Washington at Meydenbauer Bay Park and connecting to the Eastside Rail Corridor.
Areas such as Old Bellevue, the Downtown Park, Bellevue Way, the Pedestrian Corridor, and the Transit Center are intended to be brought together with this project. The vision is to build a unique and defining urban experience that would create new opportunities in public space, connectivity, and placemaking while advancing the arts, recreation, and social engagement.
The Grand Connection will incorporate small-scale placemaking solutions in addition to large scale infrastructure improvements. The improvements will both enhance the sense of place while further activating Bellevue's dynamic Downtown.
To build momentum for this project nearly 80 architects, engineers, planners, and artists gathered over two days to create visions for Bellevue's Grand Connection.
The Grand Connection Visioning Charrette was a collaboration between the City of Bellevue and Bellevue Arts Museum in celebration of the City's new planning initiative and BAM's 2016 landmark exhibit Louis Kahn: The Power of Architecture.
Visioning for the Grand Connection is now underway with landscape architects and urban designers Balmori Associates. Their work includes Beale Street landing in Memphis, TN and the Abandoibarra Masterplan in Bilbao, Spain.
For more information about the Grand Connection visit the project website.