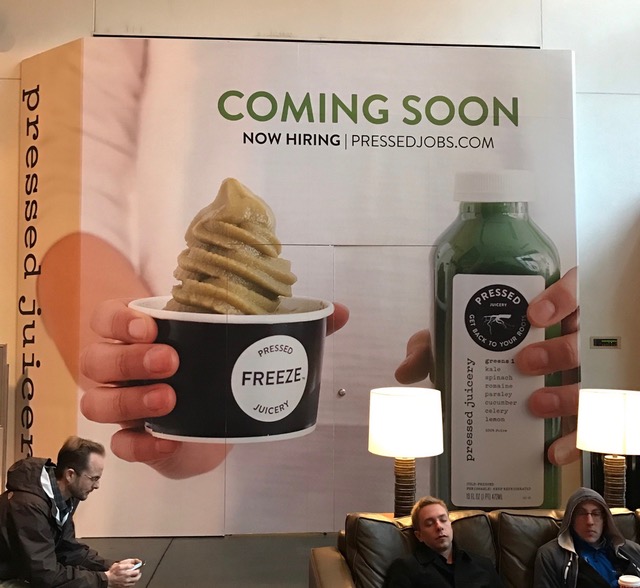 Pressed Juicery is coming soon to The Lodge at Bellevue Square based on the signage outside the retail space. Just as the name describes, Pressed Juicery is a juice company that offers cold-pressed juice in their stores and via delivery. The store will replace Evolution Fresh's previously retail store.
Pressed Juicery currently operates in California, Las Vegas, New York, Hawaii, and New Jersey. The company just opened their first Seattle area store in Westlake Center last week.
For more information about Pressed Juicery visit their website.