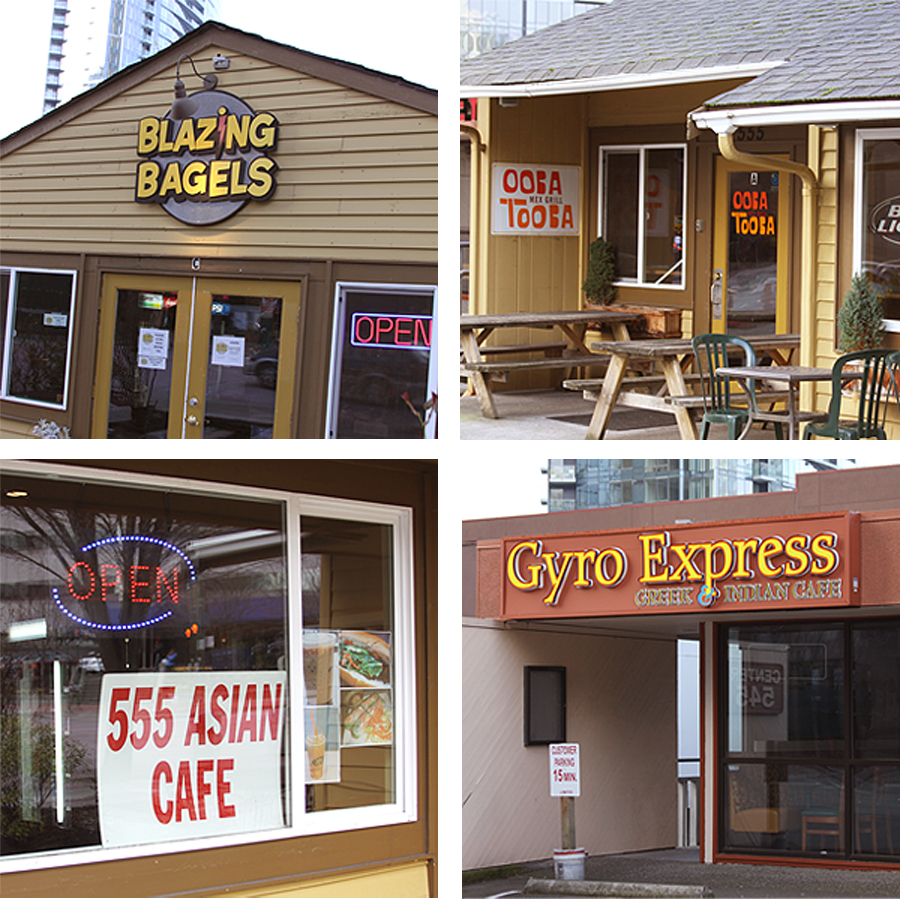 Work can be hectic; some days it feels like there's a little digital clock counting down the minutes and seconds of your busy life, like the television series 24. Be you a secret agent or blue collar hero, a person's gotta eat, and there's not always enough time for a sit-down meal. A central location in Downtown Bellevue that is mindful of both time and money is the 555 address section down 108th Avenue Northeast, across from the Bellevue Transit Center. A collection of restaurants line the street, offering takeaway-friendly meals. Those in-the-know have referred to this breakfast and lunch resource as The Snack Shack. Here's a rundown of several favorites, experienced in real-time – meals that even the time-sensitive Jack Bauer could appreciate. The world needs saving and people are hungry!
9:00 am – Blazing Bagels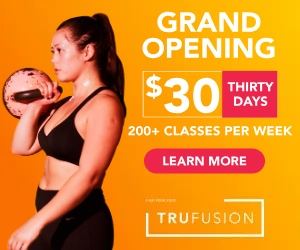 Carbohydrate Heaven has arrived – baskets of sweet and savory bagels like French Toast, Snickerdoodle, Bacon Cheddar Chive, and Pizza greet incoming visitors during the am rush. The regulars get their favorite bagels toasted with a smear of cream cheese before leaving out the door as quickly as they came. For those unhurried by the morning, fill out a slip for a breakfast sandwich made to order. For a little more than $5, a toasted bagel is filled with egg, sausage, and a cheese of choice (havarti makes for a creamy, melty sandwich). This was the house-recommended sandwich, but they also have equally hearty versions with ham, vegetables, just cheese, and lox.
9:15 am – 10:30am – Attend meetings, horde office supplies, turn in TPS reports, save the world from global threats… hmm… is it lunchtime yet?
10:30 am – Nail Café and Spa / Asian Café
A bit like a speakeasy for secret bánh mì cravings, the Nail Café and Spa is like a beauty shop front to the café itself. There's a red-lettered "555 Asian Café" sign on the front window to show there's food along with manicures, but it still seems mysterious at first-glance. Serving lunch a little earlier than neighboring restaurants, Asian Café has a simple menu of sandwiches and Bubble Tea. Their specialty is bánh mì, a Vietnamese style sandwich with a flaky baguette filled with pickled carrots and daikon, fresh cucumbers, cilantro, chili peppers, and ham. A bit of sweet, sour, and savory, with the freshness of cilantro; it's a nice alternative to a typical BLT, for just under $4.
11:00 am – Ooba Tooba Mexican Grill
No stranger to local favorite lists, Ooba Tooba's menu of Mexican food offers flavorful and inexpensive lunches and an unforgettable name. They have a colorful, quirky space to enjoy one's meal and there's an ample salsa bar that offers fresh items like shredded cilantro, finely-chopped onions and jalapenos, along with salsas that range in heat from tomatillo-mild to habanero-hot. Their tastiest salsa is the mild corn salsa – sweet, lightly spicy, and a hearty topping to tortilla chips. Ordering their grilled chipotle pork burrito, it's unnerving to pick up the tortilla-wrapped cylinder and feel the weight of the filling within – it's impressive. Fear not, as the smoky, spicy mixture of pork, white beans, and rice are an assurance that the forces of hunger will be vanquished and you'll only be $6.76 less for the very filling experience.
11:30 am – Gyro Express
It says in smaller type that it's both Indian and Greek food, but people heed the sign and go for the gyros. A warm pita wrapped around thinly-shaved spiced meat, shreds of lettuce, onion, cucumbers and a cool yogurt sauce – why argue with the majority? The spice flavoring on the meat is a little sweeter than other gyro places, and menu items like shawarma and tika masala are tempting to try when you're not on-the-go. The seats are more of a waiting area, as orders are quickly filled and people come and go with rapid succession as the lunch hour hits its peak. They advertise a 100% Halal menu, which is a good thing to note for those following dietary laws.
We don't always have the time we'd like for lunch, but The Snack Shack's range of food options keep the choices rolling at save-the-world speed and save-your-pennies budgets.
[nggallery id=27]