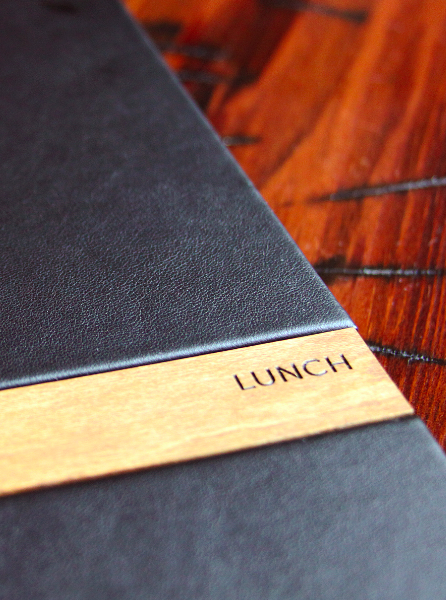 Everyone's been there: taking a client to lunch, but wondering where to find a place that is both sensitive to a busy day's schedule and an impressive location? Or what about that lunch date coming up? So many restaurants in Bellevue offer delicious occasion dining for dinner, and it's easy to forget that they offer just as many tasty items for lunch, often at a reduced price, with selections that are relatively quick to prepare within that fixed lunch break period. Showcasing just a taste of what Bellevue has to offer during lunch hour, here are a few options to consider with examples from the unique cuisines of Chantanee, Pearl, and John Howie Steak.
Chantanee
A longtime Downtown Bellevue favorite, Chantanee is now located in the hub of business foot traffic at the bottom of the Key Center building. The same exotic Thai dishes are offered on a quick lunch menu. The combinations are priced between $11 and $13, including a choice of popular items like tamarind prawns and crispy cashew chicken, along with a serving of house noodles and their crab wontons. Those familiar with Thai food would be drawn to the signature dishes on their quick lunch menu, served up family-style, and easily shared between a pair of diners. One of their unique items is their original Heavenly Beef, a savory-sweet platter of seasoned tender beef on a bed of shredded cabbage, brought to the table literally sizzling on a cast-iron serving dish. Certainly as memorable as it is delicious, it's something to impress someone looking for something beyond the typical lunch. Another unique afternoon offering from Chantanee is a special $6 lunchtime cocktail menu, with 5 options that include a house made ginger beer Shandygaff, the sidecar-like Champs Elysees, and the classic peach puree of a Giuseppe Cipriani's Bellini. The drinks are made with a light hand on the spirits, letting one relax comfortably with their lunch, but still be able to make that mid-afternoon presentation.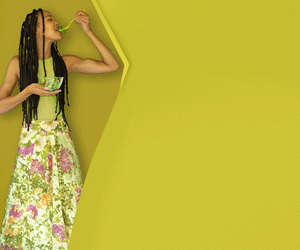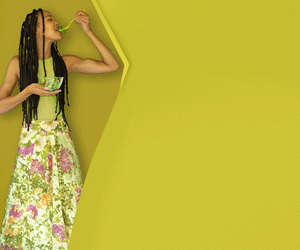 Pearl Bar & Dining
Pearl Bar & Dining is located towards the Bellevue Way part of the city, nestled near the entrance to Lincoln Square. Cool lounge interiors make for an urban-chic lunch with business associates, as well as a cozy place to have a conversation with a date. Pearl has a special $10 entrée lunch menu, including a wide array of options ranging from a classic burger to a richly-flavored Kurobuta Pork Chop over polenta and winter greens. The menu has a distinctly Pacific Northwest theme, with familiar ingredients like cheeses from both Oregon and Washington, and the earthy, woodsy presence of mushrooms in several of the dishes. The options range from meaty Berkshire pork sliders and a seafood-filled cioppino, to vegetarian-friendly dishes like creamy house made gnocchi and a wild mushroom risotto with the heady flavor of truffle oil. One of the popular selections is their steak sandwich, piled with cuts of tenderloin, served open-face style with tomatoes and crisp onions, over grilled slices of potato bread. Rich crumbles of Oregon bleu cheese finish the dish, with a serving of comfort-food fries on the side. Eaten with a knife and fork, it's a delicious and fashionable way to enjoy a sandwich without the worry of getting one's dress shirt messy.
John Howie Steak
For a true power lunch, John Howie Steak at The Bravern has an offering of specialties rich in traditional flavor and ingredients. The American classics are all here – cobb salad or club sandwich, along with their signature steaks. Whether sitting in the dark wood-paneled interior of the piano bar, or the open, light-filled space of their refreshingly un-steakhouse-like dining area, their lunch specialties offer flavorful choices that don't make a lunch guest feel like they have to order a steak to get a sampling of what they're about. The sandwiches range between $9 and $15, featuring their steak served in different ways like a cheese steak or the luxurious Wagyu beef burger. Choosing a salad at a steakhouse seems an odd choice, but their rotating menu to ensure fresh ingredients yield unique options like a duck prosciutto salad. A bed of mixed greens mixed with candied nuts and a sweet vinaigrette, sprinkled with crisp pieces of the heavily-flavored smoky duck prosciutto, it's a salad with a sense of amusement, as a light square of puffed pastry is served alongside with a creamy orb of blue cheese nestled inside. The flavors are all familiar and delicious, but the presentation makes for a truly memorable dining experience.
[nggallery id=33]
Chantanee Thai Restaurant – 601 108th Avenue NE, Ste 100A, 425.455.3226
Pearl Bar & Dining – Lincoln Square, 700 Bellevue Way NE, Ste 50, 425.455.0181
John Howie Steak – The Bravern, 11111 NE 8th Street, Ste 125, 425.440.0880