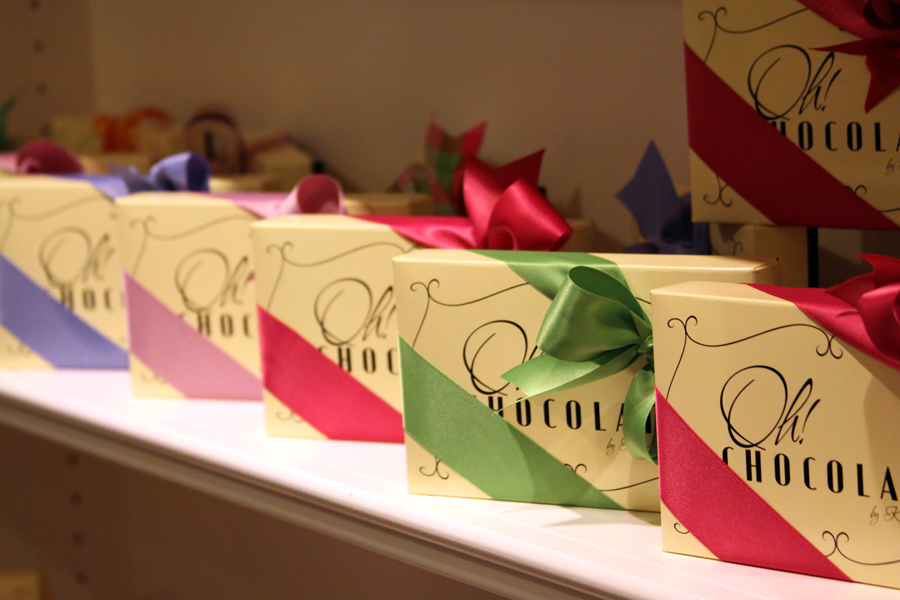 Chocolate is comfort – especially in a distressed economy, when people return to the simple childhood pleasures of a crisp malt ball or the sticky chew of a soft caramel center to somehow whisk the bad things away. Talking to owner Nola Wyse about her family's chocolatier history, she knows best about the cacao bean's uplifting qualities, as the treats at Oh! Chocolate have been making people's rough days a little better for over 45 years.
The Bellevue Oh! Chocolate shop moved to Bellevue Square in October 2009 after a nearly 2 decade-long spot at Bellevue Place. Since moving to the bustling mall location, the charming shop plays host to a steady stream of visitors. They come in with news of being home for a visit and wanting to bring a gift for a family dinner or for a little reward for a day's good fortune – regardless of the reason, people gather around chocolate with a story, and with each indulgent bonbon, the chocolate has its own tale to tell.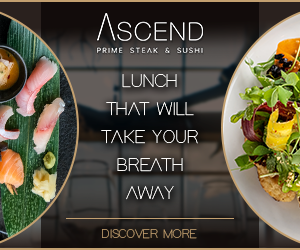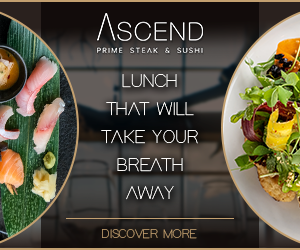 With the 3rd generation of family members entering into the business, Oh! Chocolate is in a rare circle of companies who successfully interweave the ties of family and industry. "It's the best of both worlds," Nola explains about the family's ability to work so closely together. Chocolate has been a part of their upbringing, dating all the way back to the 1940's kitchen "laboratory" of Gertie and Carl Krautheim who created this sugarplum dream to cheer the moods of equally hard times. Bound by a collective love of food and flavor, Nola describes company brainstorming sessions taking place over family meals. Inspiration springs forth from these gatherings and everyone has a hand in the creation and development of each flavor that makes it into the shops. They maintain the tradition of the home kitchen "lab," refining the recipe before a chocolate goes into production at their SoDo factory where all natural ingredients are used to produce a smaller-than-small batch, ensuring both quality and freshness.
The Bellevue shop also offers other sweets like their own hot chocolate, sugar-free sweets, and a selection of wines by the bottle, with each month having its own theme chosen specifically for their pairing with chocolate. This shop is one in a family of Oh! Chocolate stores that include the original Mercer Island location and one in the Madison Park neighborhood of Seattle. Each one has its own distinctions, with the Madison Park store starting to offer a menu of chocolate desserts, and both the Seattle and Bellevue shops play host to regular chocolate classes, from April through September. Venturing beyond their own storefronts, Oh! Chocolate has established a national presence with their Fleur de Sel honey caramels being sold by retailer Williams-Sonoma. But nothing beats walking into their store, maybe browsing for Mother's Day gift ideas (it's coming up soon – May 9th!), and indulging in a customer favorite, the Practically Perfect grab bags of mixed truffles for $4.95.
Biting into the distinctive Mango Habanero Truffle, the little sphere of dusted cocoa powder releases the rich, bittersweet bite of the Guittard chocolate that they've been using since the beginning. A dense shell with what Nola describes as "a full chocolate bite," they are able achieve this consistency through the French tradition of hand-enrobing each one. Not overly sweet, letting the natural flavor of the cacao speak for itself, their taste balance of each chocolate having a distinct beginning, middle, and end is illustrated by the bittersweet, fruity, and subtle warm finish of this unique truffle. What is initially greeted with timid curiosity quickly becomes a patron favorite, as this habanero treat is often requested.
For all the attention and accolades, it still comes down to chocolate's simple comforts. Peering at the dozens of truffles and caramel sweets, Nola Wyse can list which family member created each of the flavors, from the creamy pink Kir Royale, to the rich Pinot Noir truffle dotted with pink peppercorns. It can seem like a dizzying array of options, but to one of the owners of Oh! Chocolate, it's a family album reflecting the unique tastes and creativity of loved ones, and a legacy of a family bound by love and food.
Oh! Chocolate
149 Bellevue Square
Bellevue WA 98004
(425) 451.1060
[nggallery id=35]