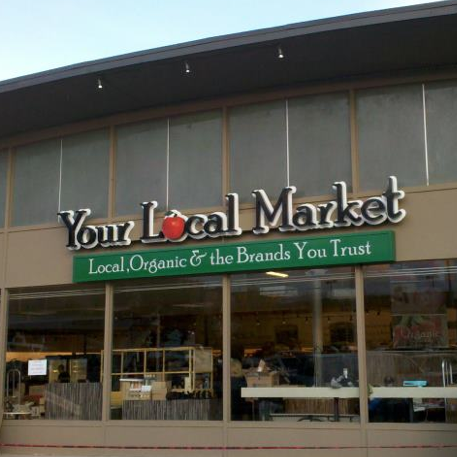 Aisles are filled to the brim, items carefully placed in perfect rows full of familiar and new brands. A commercial-sized kitchen is stacked with pots, skillets and pans, prepared for restaurant-sized crowds. There's an energy of anticipation and excitement in the air as Your Local Market finally opened its doors on the noteworthy date of 11/11/11. Coinciding with the Veteran's Day holiday, they scheduled a special appearance by students from Clyde Hill Elementary to perform songs of remembrance to commemorate the national day of veteran recognition, a ribbon cutting ceremony and for five days, customer specials are planned to celebrate the opening.
Downtown Bellevue is now the home of a store as unique as its grand opening date. Your Local Market is a grocery store offering a wide variety of local, organic products, but unlike its national chain store counterparts, Your Local Market is itself, local. No large, corporate conglomerate or part of a wider string of chain stores, the title says it all – this is literally Bellevue's own grocery store, as this is a one-of-a-kind, independent store, created by the founders walking through its aisles today. Talking with CEO, Jason Brown, a few days before its Friday grand opening, he speaks about the market like a well-loved, family shop. Final touches were being completed, construction crews walking about and staff buzzing about getting details finalized, but Brown is calm and jovial, with people addressing him by his first name, friendly jokes being bantered about that the place looking like a real store, and he knows everyone by their first name, with a personal story to go with each employee. With nearly a hundred new people hired for Your Local Market, and an average of 30 to 50 people available on the grocery store floor during opening hours (6am-10pm, daily), this is as much a story of entrepreneurial spirit bolstering a local economy, as it is a passion for bringing quality ingredients to the kitchen tables of the Eastside.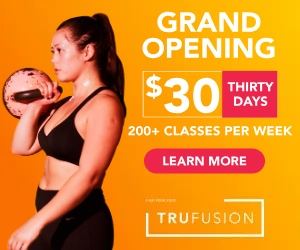 It's a personalized, quirky store, with typical aisle numbers replaced with names of local neighborhoods like Clyde Hill and Medina, or roads like I-405. Even the product listings can't escape a touch of personality, as savory snacks along the Bellevue Way aisle are simply referred to as "Goes With Beer!" Brown describes Your Local Market as a "crossover" grocery store, a unique hybrid of specialty market and the familiar shopping experience that most have when getting the week's staples. They want to be a friendly ambassador to eating healthy, as well as introducing customers to local vendors whose products will be offered at the store. He described Your Local Market's breakdown very simply: 80/20, with the majority of the items being organic brands, and the 20 percent being the familiar items most people find in any nationwide store. The aisles are set up intentionally, to show off their organic items at eye-level, emphasizing healthy choices. They also understand the challenges of being introduced to new brands; Jason Brown points out that shopping for organic products can feel overwhelming, so they are mindful in what products they offer, making strides to curate their selections with what they consider only the best.
A large portion of the store is dedicated to their prepared foods section, which includes a full sized kitchen and café area, for people to sit and enjoy their meals that were prepared on-site. It's unusual to have a grocery store be a full-service bakery; Your Local Market is gearing up to be the go-to spot for getting cakes, pies and tarts made from scratch. They're already at work, roasting fresh sugar pumpkins, preparing for the holiday rush for desserts. They plan on offering holiday meal specials, where customers can order prepared feasts, made in their own grocery store kitchen. And they want to encourage home cooks to be inspired – in the very near future, Your Local Market's website (www.yourlocalmarket.com) will be showcasing cooking videos of their chefs, demonstrating techniques and recipes, free to the public.
They also understand the needs of its busy professional community – Your Local Market offer home delivery and curbside pickup for those who don't have the time to wander the aisles. Groceries can be ordered online, with the customer calling 15 minutes prior to arrival for an easy pickup at a designated parking area in front of the market. For those who live within a 3 mile radius, based on zip code, orders can be placed online, a delivery time is set, and groceries can be dropped off, right on one's doorstep.
Your Local Market
Located across from Bellevue Square at NE 4th and Bellevue Way
Open daily, 6am-10pm
[nggallery id=64]