There are many New Year's Eve parties taking place in Downtown Bellevue this year. In reviewing all of the events we've realized how overused the word "VIP" has become, so we've stripped out all the uses of it. This way you can understand what you really get, if there is a cover charge to get in.
The Parlor Live – Comedy Show & Ultralounge
Enjoy comedy on December 31st for headliner's Tom Segura & Christina Pazsitsky, for the 3rd Annual NYE Comedy Classic. The shows are at 7:00 PM and 9:30 PM.
Cost: $50
You can also enjoy Parlor Collection's New Year's Eve 2012 Parlor Collection
Celebration. Doors open at 6 PM for the event. The night will be filled with a live DJ, sexy red-dress contest, party favors, and door prizes.
Cost: $25 (pre-sale)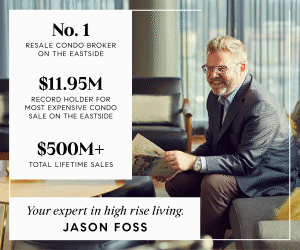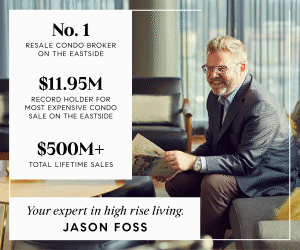 Tap House Grill – Dinner & Dancing
Dinner reservations are available on New Year's Eve until 8:30 PM. After dinner the restaurant will transform into a dance party with a DJ and drink specials.
Cost: Free
Pearl Bar & Dining – New Year's Eve Ball
Pearl will be offering a 3-course pre-fixe dinner for $55 or $85, with wine pairings. Dinner reservations are available on New Year's Eve from 6 PM to 8 PM. Following dinner, the restaurant will be turned into a nightclub with a DJ, dance floors, multiple bars, and a champagne toast to ring in the new year.
Cost: $30 pre-sale, $40 at the door (nightclub event)
Munchbar – Angels & Demons
Munchbar will be encouraging guests to dress as angels or demons at their New Year's Eve party, with a $500 cash prize for the sexiest angel and demon. Doors open at 10 PM.
Cost: $30 pre-sale, $50 at the door
Piano Bash – Live Music
Piano Bash will be the place to go on New Year's Eve to enjoy live music all night. The event includes pre-fixe dinner with tableside service and a live jazz band. After dinner will include dueling live pianos and a champagne toast. Formal attire is required.
Cost: $50
Lucky Strike – Special Guests
Lucky Strike will have 2 special guests on New Year's Eve: Host UFC Octagon Girl & Artist Brittney Palmer. Brittney will be signing autographs and taking pictures with guests.
Cost: Tickets are $40 online or $55 for a PowerPlay Gamecard that includes unlimited video games all evening, plus 1,500 points to redeem.
Suite Lounge – Live DJ
The newest lounge in town will be counting down to the New Year with a Live DJ.
Cost: Tickets are $55 for general admission or $80, which gains you access to a private bar, champagne toast, party favors, and a light appetizer buffet from 7 PM – 10 PM.
520 Bar & Grill – Party on Main Street
520 will be throwing the best party on Main Street with their newly expanded restaurant. Be prepared to enjoy a live DJ and dance floor.
Cost: Free
The Spot Off Main – Friendly Service & Great Prices
The Spot Off Main will celebrate with party favors, a champagne toast at midnight, and a DJ all night.  The event starts at 8 PM.
Cost: $10
Rock Bottom Bellevue
Drink specials, party favors, champagne toast at midnight and DJ Spin playing music for their dance floor. Event starts at 9:30 PM.
Cost: Free
John Howie – $60 Preset Piano Lounge Dinner
The Piano Lounge at John Howie will offer a three course meal on New Year's Eve starting at 5 PM, which includes a soup or salad, entrée, dessert and a glass of glass of bubbly. First come, first serve — no reservations available.
Cost: $60