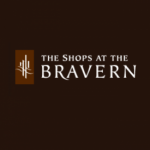 We contacted The Bravern yesterday in regards to the news that Anthropologie has plans to move to Bellevue Square in November. Today Ashkenazy Acquisition Corp., owners of The Bravern issued the following statement:
Anthropologie's move from The Shops at The Bravern to Bellevue Square is a mutually understandable relocation. We want to assure the community that The Bravern is in continued discussions with several new and exciting retail tenants. We look forward to sharing specifics on new store openings as soon as leases are finalized, as we continue to focus on an enhanced customer experience for our guests. 
We understand that some may be wondering about The Bravern's future, but the please know the management team is diligently working to fulfill a vision for the destination and that takes time. In the mean time, more than 24 retail tenants including restaurants, a spa, and gym make The Bravern a unique, diverse shopping center to explore.
Since the Ashkenazy acquisition The Shops at The Bravern communication has dropped off  significantly (marketing emails, social media, website updates, etc.). Hopefully this is a sign of the future dedication to the property. Any new tenants announced going forward may shed light on how Ashkenazy plans to reposition The Bravern within the Downtown Bellevue marketplace.