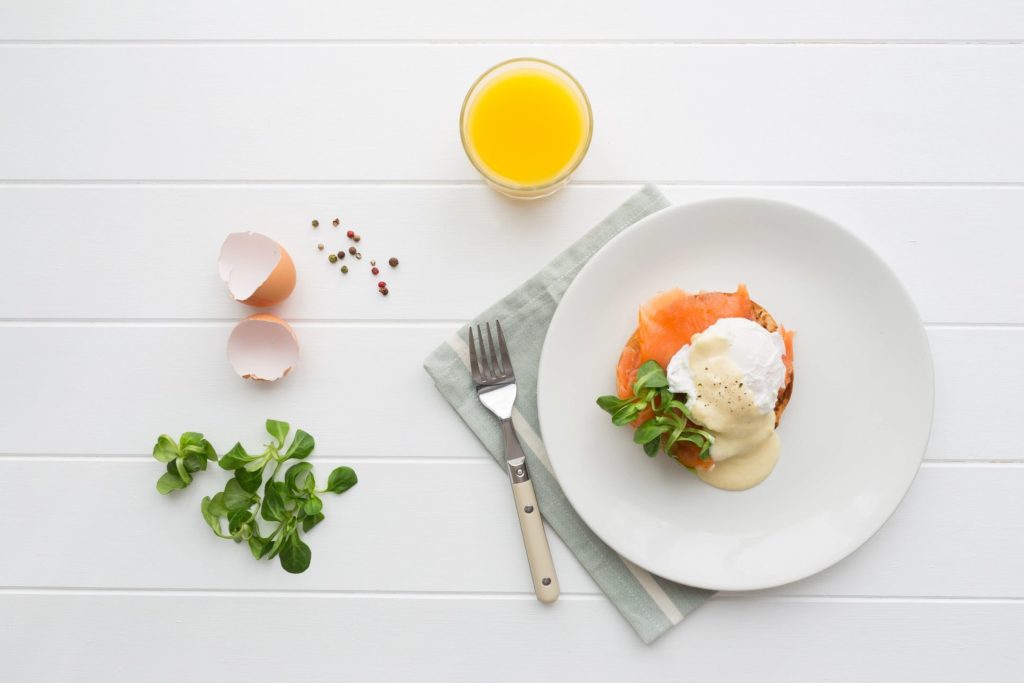 Find the best breakfast or brunch in downtown Bellevue, any time of the day, any day of the week. Our list of breakfast and brunch restaurants is the easiest way to keep track of breakfast hours so you can plan your morning right.
Get an early start on your day, take a friend out for coffee, or get that mimosa at brunch that you've been craving all week. Or maybe you just don't feel like cooking this morning. No problem, we'll make sure you get the most important meal of the day, before the crankiness sets in.
Don't worry if you're still sleepy-eyed, we compiled this informative list so you can find the best breakfast in downtown Bellevue easily.
Breakfast / Brunch Restaurants
Address
Phone Number
Breakfast/Brunch Hours
13 Coins Restaurant
900 Bellevue Way NE Suite 100
425-455-1313
24-hours
47 North Bar+Bistro
425-454-0070
Daily
6:00am - 10:00am
520 Bar & Grill
10146 Main Street
425-450-0520
Sat & Sun
10am - 3pm
Belle Pastry
10373 Main St
425-289-0015
Daily
Cactus Restaurant
The Lodge Bellevue Square
535 Bellevue Square
425-455-4321
Sat & Sun
10am - 3pm
Café Cesura
1015 108th Ave
425-633-2362
Mon - Sun
7am - 9pm
Central Bar + Restaurant
10475 NE 6th St
425-578-7878
Mon – Fri
8:00am – 11:00am
Sat & Sun
9:00am – 2:00pm
Chace's Pancake Corral
1606 Bellevue Way SE
425-454-8888
Daily
6:00am - 2:30pm
Cheesecake Factory
401 Bellevue Square
425-450-6000
Sat & Sun
10am - 2pm
Cypress
600 Bellevue Way NE
425-638-1095
Monday - Friday
6am - 10:30am
Saturday & Sunday
7am - 12pm
Earl's
Lincoln Square, 700 Bellevue Way NE
425-452-3275
Saturday & Sunday
11am - 3pm
Eques
Hyatt Regency Bellevue, 900 Bellevue Way NE
425-698-4151
Mon-Fri
6:30am - 10:00pm
Sat
7:00am - 12:00pm
Sun
7:00am - 1:30pm
Fika House Kafé
425-238-9510
298 106th Ave NE
Daily
Gilbert's on Main
10024 Main St
425-455-5650
Mon - Fri
7am - 1pm
Sat & Sun
8am - 1pm
Homegrown
550 106th Ave NE #106
877-567-9240
Mon - Sun
7am - 7pm
Honor Coffee & Tea
Alley 111
11011 NE 9th St
Ste B
425-598-2185
Daily
Jujubeet Café
10246 Main St
425-454-0747
Daily
Lincoln South Food Hall
Lincoln Square South
500 Bellevue Way NE Ste 250
425-362-6082
Daily
LOT No. 3
460 106th Ave NE
425-440-0025
Saturday & Sunday
9am - 3pm
Monsoon East
10245 Main Street
425-635-1112
Saturday & Sunday
11am - 3pm
Palomino
Lincoln Square, 610 Bellevue Way NE
425-455-7600
Sat & Sun
10am - 3pm
Patty Coyne's
700 Bellevue Way NE
425-453-8080
Sat & Sun
10am - 2pm
Pogacha
119 106 Ave NE
425-455-5670
Sat & Sun
11am - 3pm
Scotty Browns
958 111th Ave NE
425-449-8869
Sat & Sun
10am - 2pm
Solarium Kitchen and Bar
Hilton Bellevue, 300 112th Ave SE
425-455-1300
Mon – Fri
6:00 am – 9:00 am
Sat – Sun
7:00 am – 11:00 am
Tavern Hall
The Lodge at Bellevue Square
505 Bellevue Square
425-454-7500
Sat & Sun
10am - 2pm
The French Bakery
Elements BUilding
909 112th Ave NE, #106
425 590-9640
Mon-Fri
7am - 6pm
Sat-Sun
8am - 6pm
The Lakehouse
W Bellevue Hotel
10455 NE 5th PL
425-454-7076
Mon - Fri
6am - 11am
Sat & Sun
7am - 4pm
Third Culture Coffee
80 102nd Ave NE
425-230-3660
Daily
Vivo 53
The Lodge at Bellevue Square
504 Bellevue Sq
425-274-9165
Sat & Sun
10am - 2pm
Woods Coffee
Bellevue Square
2002 Bellevue Square
425-429-7276
Daily
Woods Coffee
Lincoln Square
700 Bellevue Way NE #140
425-279-8860
Daily
Woods Coffee (Drive-thru)
Hotel 116
625 116th Ave NE
425-800-4426
Daily
Updated January 2019