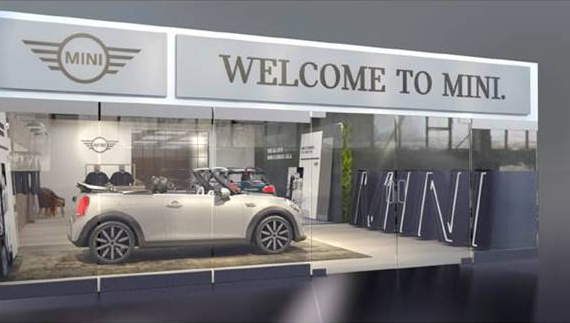 Seattle MINI and The Bellevue Collection announced today that a satellite showroom is planned open this spring within Bellevue Square. The micro showroom is scheduled to be located on the first level of Bellevue Square in the South Commons near where 365 by Whole Foods will go. The dealership will have over a dozen vehicles for test drive near The Lodge parking across from Crate and Barrel where Tesla currently has their vehicles available for test drive.
"This is completely different from a traditional dealership setting," said Seattle MINI owner Manfred Scharmach. "Think of it as an urban micro showroom with emphasis on retail items."
The showroom will feature both the MINI Clubman and Convertible. Customers can also purchase MINI merchandise and accessories.
"Positioned where they are in Bellevue Square puts MINI in the newly remodeled South Commons area which features a host of exciting new stores provides a whole new experience at The Bellevue Collection," says Jennifer Leavitt, vice president of marketing for The Bellevue Collection. "We know our customers will be thrilled to see the first satellite store from MINI — where they live, work and shop. We are delighted to bring them to Bellevue Square and honored to be their first in the nation location for this exciting new concept."