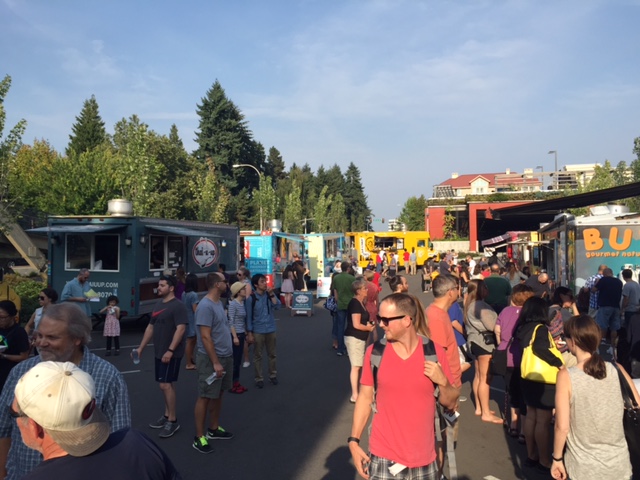 The 2016 CHOWDOWN(town) Bellevue will be held on Wednesday, July 13th and August 10th from 4:00 – 8:00 PM at Ashwood Park in downtown Bellevue.
The event will host several food truck venders, live music and entertainment. Event goers are encouraged to bring blankets and lawn chairs.
According to the City of Bellevue website the following vendors will be attending the event: Auntie Anne's (soft baked pretzels), ChopStix (Asian fusion), El Argento (Argentine style sandwiches), Ezell's Express (fried chicken), Falafel Salam (Middle Eastern food), Hot Revolution (mini donuts), Oro Food Truck (Gold Rush inspired historic American comfort food), Street Treats (ice cream, ice cream sandwiches), Thai-U-Up (Thai food), Tokyo Dog (Bavarian hot dogs with Japanese style toppings) and The Ultimate Melt (gourmet grilled cheese sandwiches).
For more information visit the City of Bellevue website.
Ashwood Park
10895 NE 12th
Bellevue, WA 98004