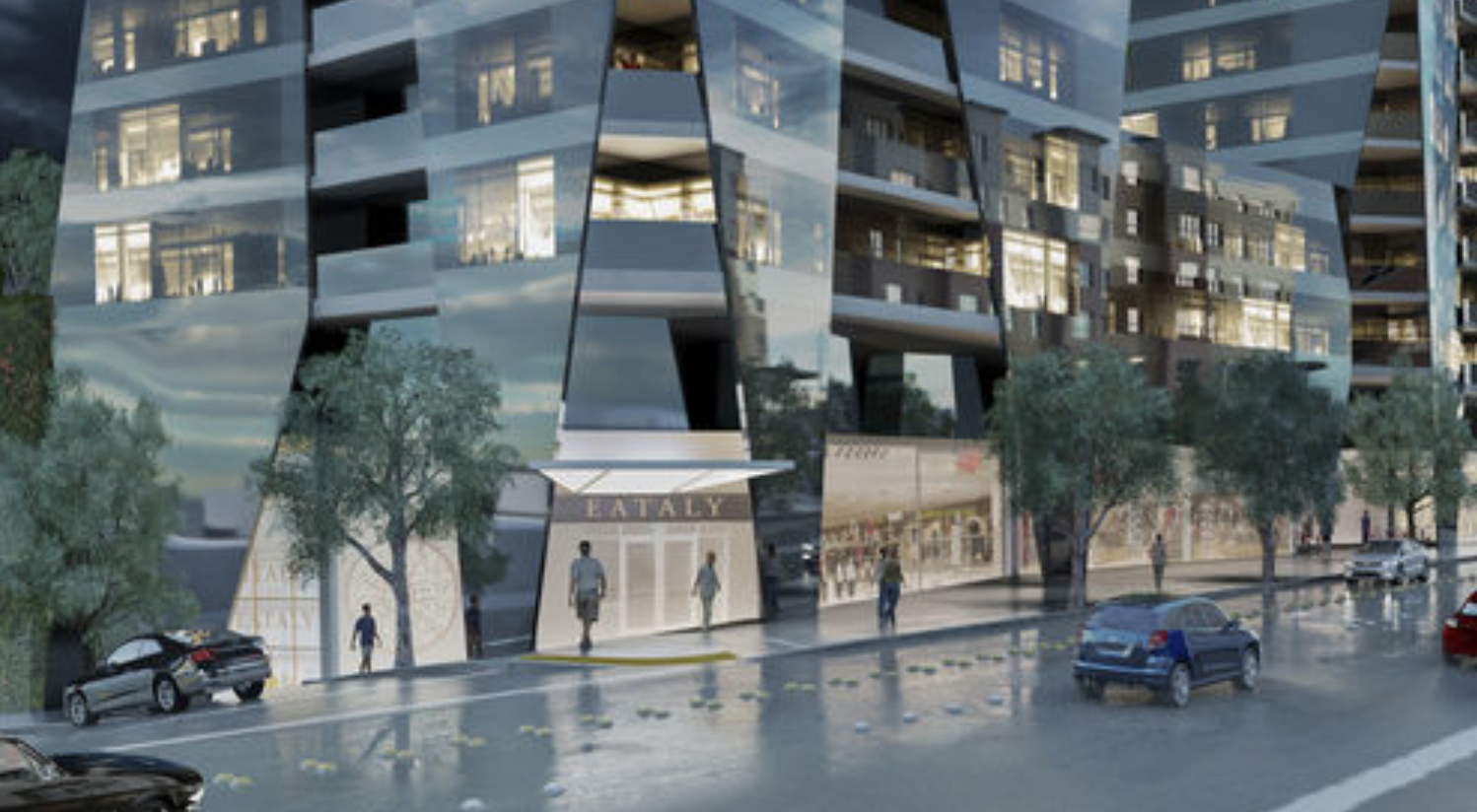 Development company, Bosa announced this week that their newest condo project in downtown Bellevue, One88 will break ground in early 2017.
One of the renderings of the building shows an "Eataly" sign within one of the retail locations. Eataly is a popular large Italian marketplace, which includes a variety of restaurants, food and beverage counters, bakery and retail items. Eataly currently operates in New York City and Chicago. There are stores planned for Boston and L.A., but currently do not have formal (or public) plans for the Greater Seattle area.
We've reached out to Bosa and Eataly for validation, but at the time of this posting haven't gotten a response.
Update 12/3: We've heard from Bosa Development and they have stated the rendering of the building including Eataly was just intended to be a "sample" tenant. Eataly has also responded to the Downtown Bellevue Network stating that they didn't currently have any plans to be in Bellevue.