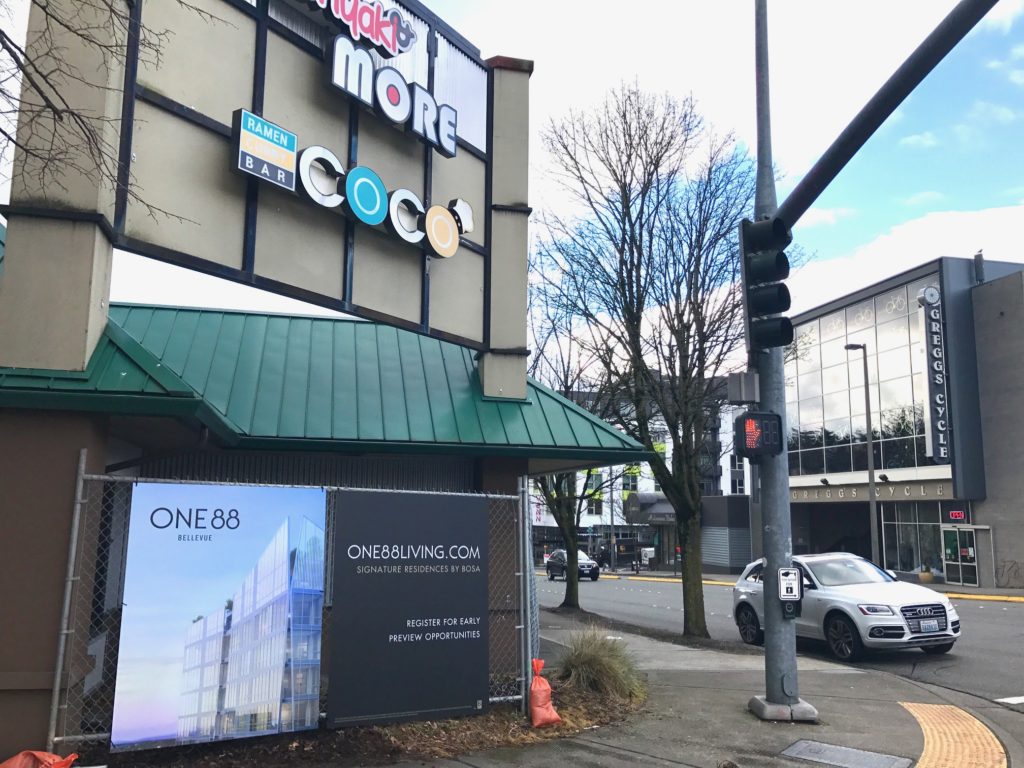 Bosa Development's Bellevue condo project, One88, has started to show early signs that construction will soon take place. Fences have gated off the old restaurant complex and there is now branded signage out front, advertising One88.
The project is located at Bellevue Way NE and NE 2nd. It is expected to be a 21-story condo building with 143 units. The building is anticipated to open in early 2019.
Bosa Development is the developer behind Insignia condos, the two tower luxury condo project in downtown Seattle.
The site recently played host to a Teriyaki & More and Coco Ramen & Curry Bar Izakaya before closing in late 2016. Originally, the site was a standalone McDonalds.