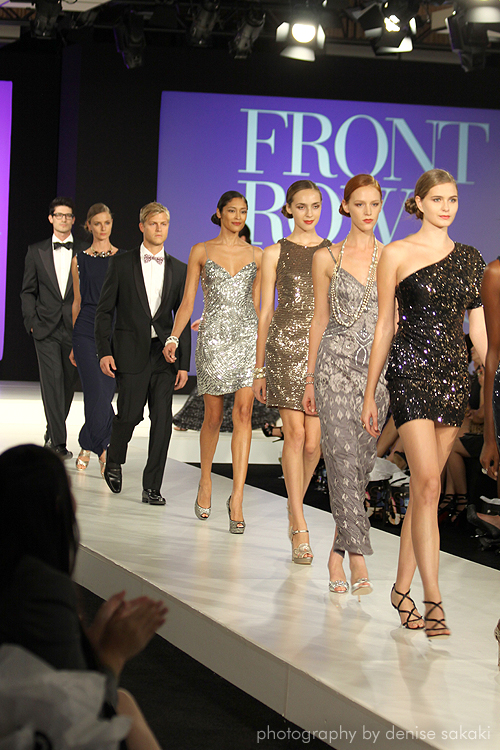 Downtown Bellevue became the fashion hotspot for its seventh year of Fashion Week. From September 26-30th, daytime events held throughout Bellevue Square Mall included a fashion forecast presentation by style expert and television host, Lawrence Zarian, beauty and clothing demonstrations, and retail specials with participating stores. The evenings were reserved for full-production runway shows, held in the Bellevue Hyatt grand ballroom. This year's lineup of runway shows were the Independent Designer Runway Show, Nordstrom Fall Fashion Show, Posh Party Beauty and Trend Show, Front Row Fashion Show presented by Vogue, and MUSE by SEVEN Creative.
This year's Fashion Week added a new show, the Independent Designer Runway Show, which kicked off the five-day style event. Unlike the other shows, this featured a juried selection of local designers whose collections premiered to a sold-out crowd. The designers included: Ampersand As Apostrophe by Jessica Park, Built for Man by Francisco Hernandez, Masha Osoianu, Carole McClellan, KateS Mensah by Kate Mensah, Anne Sylvain by Patricia Raskin, BdHomme by Banchong Douangprachanh and La Belle Reve by Olga Szwed. The show also featured a look at the works of local designers, Lisa Vian Hunter and Lizzie Parker, who were recently on NBC's Fashion Star series. A wide range of eclectic styles showcased beautiful hand-done details and the use of interesting materials. The runway show culminated in awarding a best-in-show prize to designer Carole McClellan by the show's panel of style experts, for her inventive collection of designs for both men and women that incorporated vintage fabrics and furs, creating new pieces from existing materials.
Crowds returned for more runway inspiration for the Nordstrom Fall Fashion Show and Front Row Fashion presented by Vogue Magazine. Audience members cheered on the curated looks pulled directly from the stores within The Bellevue Collection stores. Nordstrom organized its show by designer, including favorites like Milly, Haute Hippie and Marc Jacobs, as well as newer collections like Billy Reid, Rachel Zoe and Kelly Werstler. Front Row Fashion had the artful eye of Vogue Magazine's Anne Vincent to mix multiple stores' pieces by themes, including layering, bold accessories and evening wear, to inspire people how to adopt the latest trends into their wardrobe.
The shows were not just for admiring beautiful clothes — all of the ticket proceeds from the Nordstrom show went to the Detlef Schrempf Foundation, whose charity partner this year is The Bellevue Youth Theatre Foundation, an organization dedicated to mentoring children of all ages wishing to become involved in performance arts. Front Row Fashion's ticket sales went to support The Moyer Foundation, which provides assistance to families and children in distress.
Fashion Week may be over, but the trends and style advice remain. Taken straight from the runway, these are the ideas that will keep your look stylish: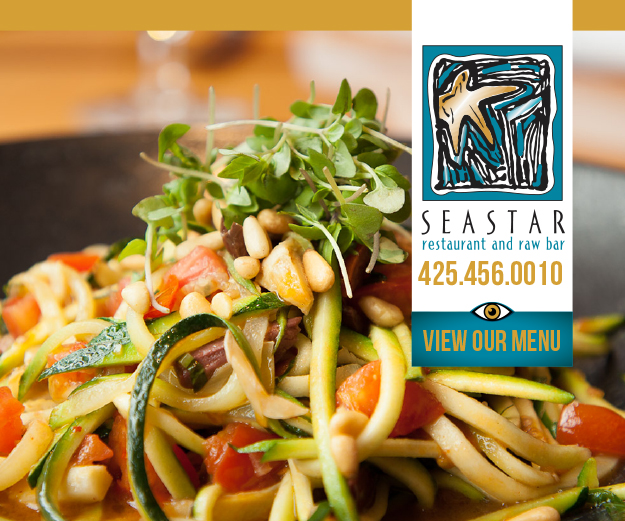 Accessorize Boldly – Pick a brightly-colored handbag, a large jeweled brooch or chunky necklace to turn a simple outfit into a statement. You only need one special, stand-out item to make a basic look more polished and purposeful.
Mix Materials – Sequins, leather, fur, chunky knits; texture is as important as color and shape, so don't be afraid of trying them out in small doses or whole pieces. Leather pants aren't just for rockstars, they can balance the softness of a slouchy sweater. Sequins in a subdued, matte finish can add sophistication to an evening look without being over-the-top.
Layering for Year-Round Wear – Light, summery materials like chiffon can still be worn into the chill of autumn when layered with opaque tights and chunky boots. Topped with a fitted biker jacket, it balances out the floaty summer wear and turns seasonal items into year-round pieces.
Don't Fear Color – Don't let your wardrobe wither in neutrals, grays and all-black ensembles – embrace color to freshen-up existing pieces. Try colored denim, pick a dress or skirt in a rich jewel tone like jade or sapphire, and keep an eye out for this year's on-trend color, burgundy/ox blood.