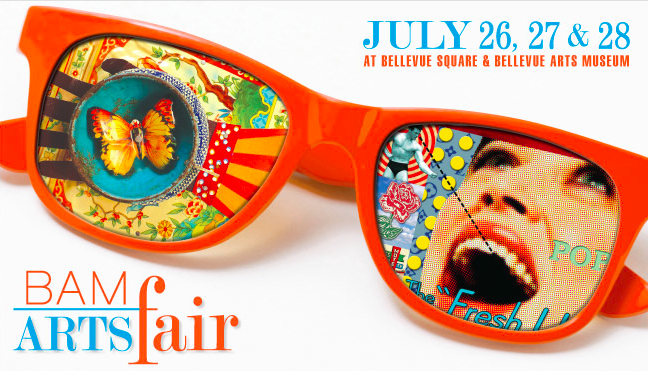 Downtown Bellevue residents can enjoy juried art, live entertainment, and tasty food during the 67th annual ARTSfair on July 26-28 at the Bellevue Arts Museum and Bellevue Square.
Admission to the museum and the fair is free. The museum's current exhibition, "Patti Warashina: Wit and Wisdom" features a 50-year retrospective of the renowned Seattle artist's ceramics works.
Guests can view, create, and purchase art during the fair.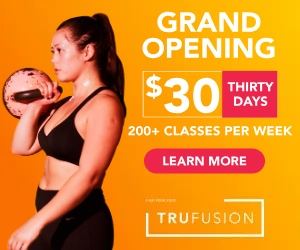 More than 300 national juried artists will display their works in a variety of media, including glass, fiber, wood, metalwork, painting, photography, and ceramics. A KIDSfair will offer creative art projects for infants and children, ages 1 to 12.
Further details are below:
Programs at Bellevue Square
Arts in Action Demonstration Stage with artist Levi Belber and his team of local glassblowers.
Sound & Movement Stage featuring local musicians and performing artists in Center Court.
Carol Duke Artist Awards of Excellence presented by BAM and Tiffany & Co. to ten fair artists in recognition of their      outstanding work. The Awards jury consists of Stefano Catalani, Director of Art, Craft, & Design, Bellevue Arts Museum; Billy O'Neill, Vice President, Operations, Chihuly Studio; and Genevieve Tremblay, Bellevue Arts Commissioner. A walking tour led by Stefano Catalani to present the $1,000 cash prize to the winners will begin at 1:30pm on Friday, July 26, near the fair's Main Information booth.
Mandy Greer: Mater Matrix Mother & Medium Installations
This grand, two-piece installation spans two city blocks, creating one giant crocheted masterpiece along the streets of downtown Bellevue. Join fiber artist Mandy Greer as she leads a community crochet workshop at BAM on Friday, July 5, 12 – 6pm and throughout Fair weekend. All skill levels welcome! The installation will be outside of Bellevue Square, across the street from BAM. Free
Programs at Bellevue Arts Museum
Free admission to Museum galleries. Friday & Saturday: 9:30am – 9:30pm, Sunday: 9:30am – 6pm
Chalk It Up! transforms NE 6th Street into a blank canvas for chalk artists of all ages.
Chalk Mural by Gabrielle Abbott will once again come to life over Fair weekend.
KIDSfair is kid-centric and free. BAM and community partners host a range of interactive, creative, and brilliantly messy art      projects for infants and kids (ages 1 – 12) inside Bellevue Arts Museum, Friday – Sunday, from 9:30am – 6pm.

Activities include: Operation Overlake!, Preschool Play, Create Neon Tiles, Picture Writing: Collage Inspired by the Art of       Eric Carle, Layers of Paint Community Sculpture Project, Zany Worms, Maneki Neko Charm Bracelets, Seattle Woodturners, Sculpture City, The Art of Discovery, Kids Glass Creations, Wing It! Design Your Own Wings, Cat       Masks, Get Your Zen On! Buddha Boards on the Court of Light, meet Curious George, and more!
The Weaving Project with artist Stephanie Allgood lets kids of all ages weave and decorate old cds and dvds as they learn about 'upcycling.' 2nd floor, Imagination Station.
Fantastic Flipbooks with DigiPen in conjunction with the student artwork on display in the Community Education Gallery, instructors from DigiPen Institute of Technology will be on site to teach traditional 2-D animation techniques.
Eric Carle Storytime with KidsQuest Museum daily at 10am, 12pm, 2pm, and 4pm.