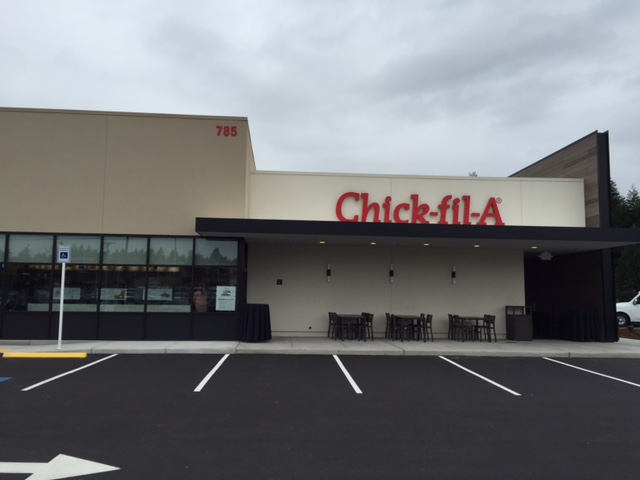 Washington's first Chick-fil-A restaurant opens today in downtown Bellevue. Chick-fil-A offers fresh food, including breaded boneless chicken breast, salads, biscuits, and milkshakes, as well as award-winning customer service.
During the grand opening celebration, which kicked off at 6 a.m., 100 adults had the opportunity to win free Chick-fil-A meals for a year.
The new Bellevue restaurant is one of the smallest for Chick-fil-A, but according to representatives for the company they were just happy to find available space in Bellevue. The interior of the restaurant has many subtle ties to the local community. The most memorable local element is the framed pictures of the Chick-fil-A cow engaging in local community activities (playing the piano in Pioneer Square & skiing in the mountains).
For customers that are new to visiting Chick-fil-A the recommended menu item to try is their original Chick-fil-A Chicken Sandwich. The ingredients to this sandwich are simple: boneless breast of chicken, pickles, and slightly buttered buns. For those that are more experienced with Chick-fil-A, give the new Frosted Lemonade a try.
Restaurant patrons can also drop off new children's books to donate to the Boys & Girls Club of Bellevue through April 11. The books will be placed in a "Book House" made of reclaimed wood and donated by the Chick-fil-A Foundation to the Boys & Girls Club.
Chick-fil-A, located at 785 116th Ave. NE, is the first of three locations opening in the Puget Sound area this spring. Locations in Tacoma and Lynwood will open within the next few weeks.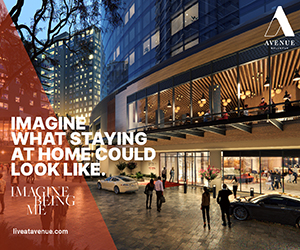 The Bellevue restaurant will be open Monday through Saturday from 6:30 a.m – 10:00 p.m., and like all other Chick-fil-A restaurants, the Bellevue store will be closed on Sunday.