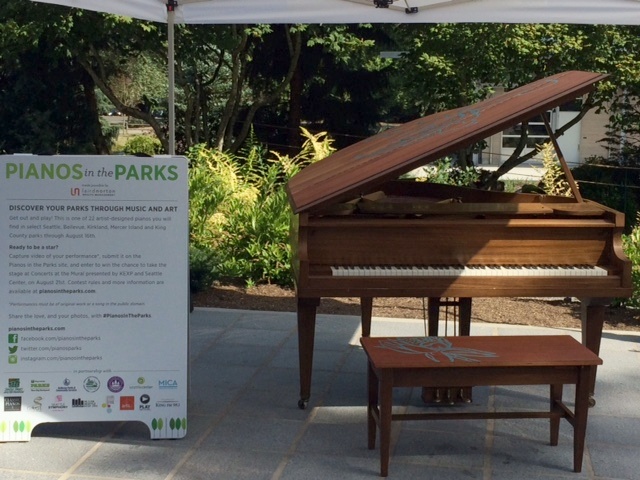 The delightful sound of piano music will be heard outdoors thanks to a contribution of used pianos by Classic Pianos of Downtown Bellevue.
The artfully decorated pianos arrived July 17 and will be in the following strategic locations until August 16.
Locations:
– Downtown Park, north end. The piano, entitled, Eye-Guy, was embellished by Bellevue Arts Commissioner, Vikram Madan.
– Ashwood Plaza, at the south entrance to the downtown Bellevue Regional Library. Entitled, Facebook Reality, the piano was decorated by artist Larine Chung.
– At the Botanical Garden, enthusiasts will find a grand piano etched by artist Eve Alyson.
The public is invited to play the pianos in these beautiful settings. The delightful, impromptu performances are sure to please. See a recent video posted by the City of Bellevue.