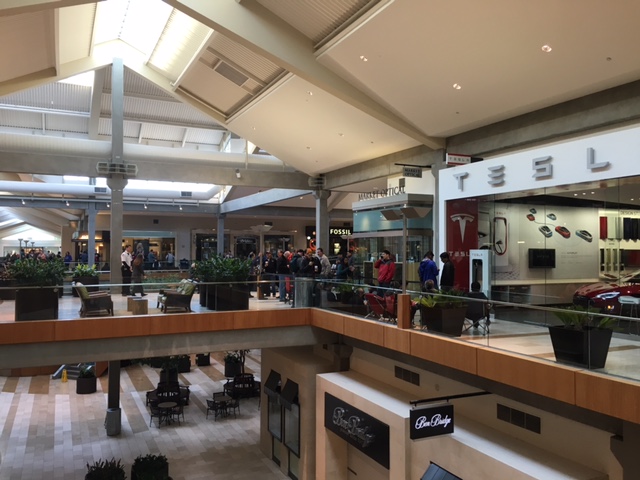 It was estimated that almost 700 people lined up around 9:30 AM when the Bellevue Square Tesla store opened this morning. The automaker was allowing pre-orders of the Model 3 car, which they will announce, specifics of at 8:30 PM PST tonight.
Customers are able to sign-up for the car in-person at dealerships today, and online starting on Friday, April 1st. Those that were signing up were required to provide their full name, email, address, phone number and a deposit of $1,000 per reservation. Each person is allowed two reservations. The car is expected to be released in late 2017.
It was announced by The Bellevue Collection that Bellevue Square had the longest line in the country.