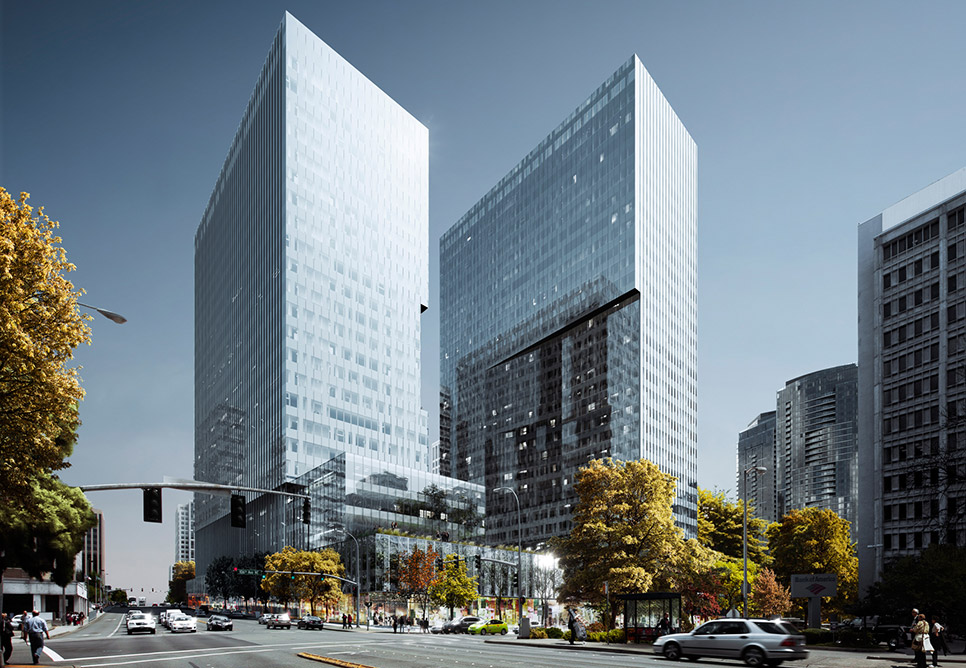 The Rockefeller Group has called off what would have been the largest real estate project in downtown Bellevue's history, located where the Barnes & Noble store is presently situated on 106th Ave NE on 5.5 acres according to a PSBJ report. In 2013, the announcement was significant and boosted civic pride, given the fact that the firm had originally developed Rockefeller Center in New York City.
In 2014 the Rockefeller Group submitted an application for an administrative design review to the City of Bellevue for a 465,000-square-foot office building in the heart of Bellevue's central business district. Plans called for construction of the first tower to be completed by 2017.
No further details had been released until last week when the PSBJ reported that SRO purchased the 25-story Symetra Center, next door to the project site, for $185 million. The report indicated that the Rockefeller's Sterling Center deal had been shelved.
The Journal quoted SRO President Tom Gilchrist as saying, "It's off," and further indicating that the deal had been scratched a year and a half ago. The Journal reported after making some progress, the two sides couldn't come to terms, according to a prepared statement the publication received.