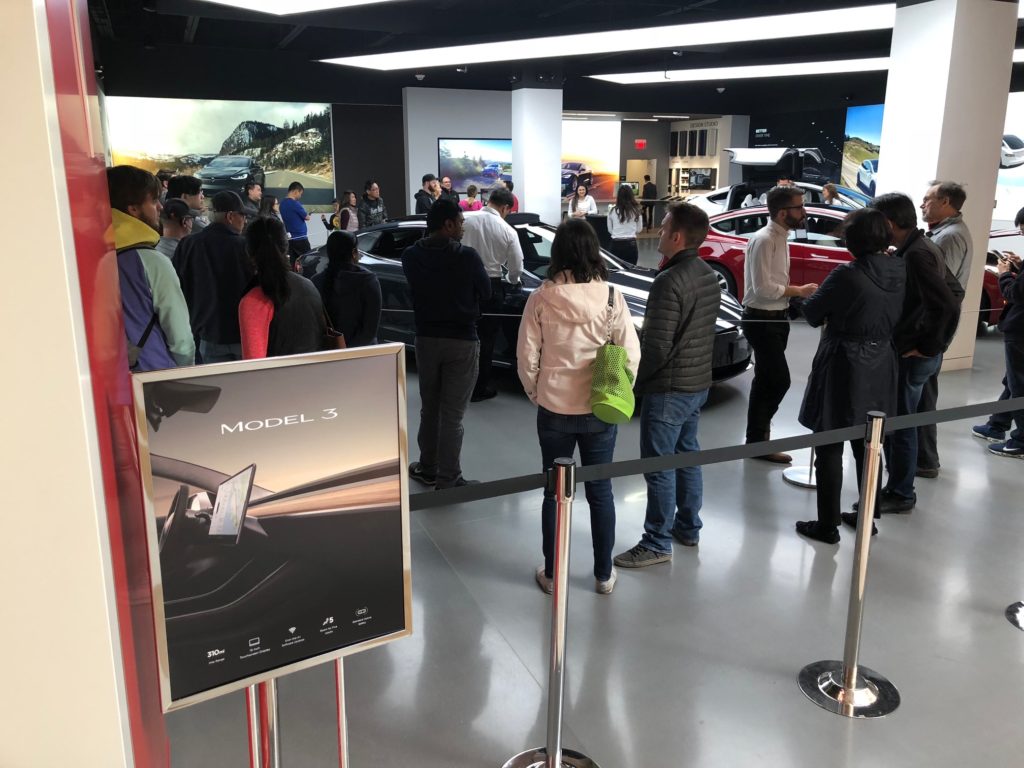 Tesla's newest model, the Model 3 arrived at the Bellevue Square showroom on Friday. According to a representative at the store there was a line that was 45 minutes to take a two minute tour of the car in the showroom.
Tesla began presales for the Model 3 on March 31, 2016. Since then the electric car manufacture has taken over 450,000 orders. The production of the vehicle began at the end of 2017. Just this week delivery dates were delayed by Tesla three to six months for customers with deposits for the Model 3.
The Tesla showroom is located on the first floor next to Nordstrom and across from Tiffany & Co.