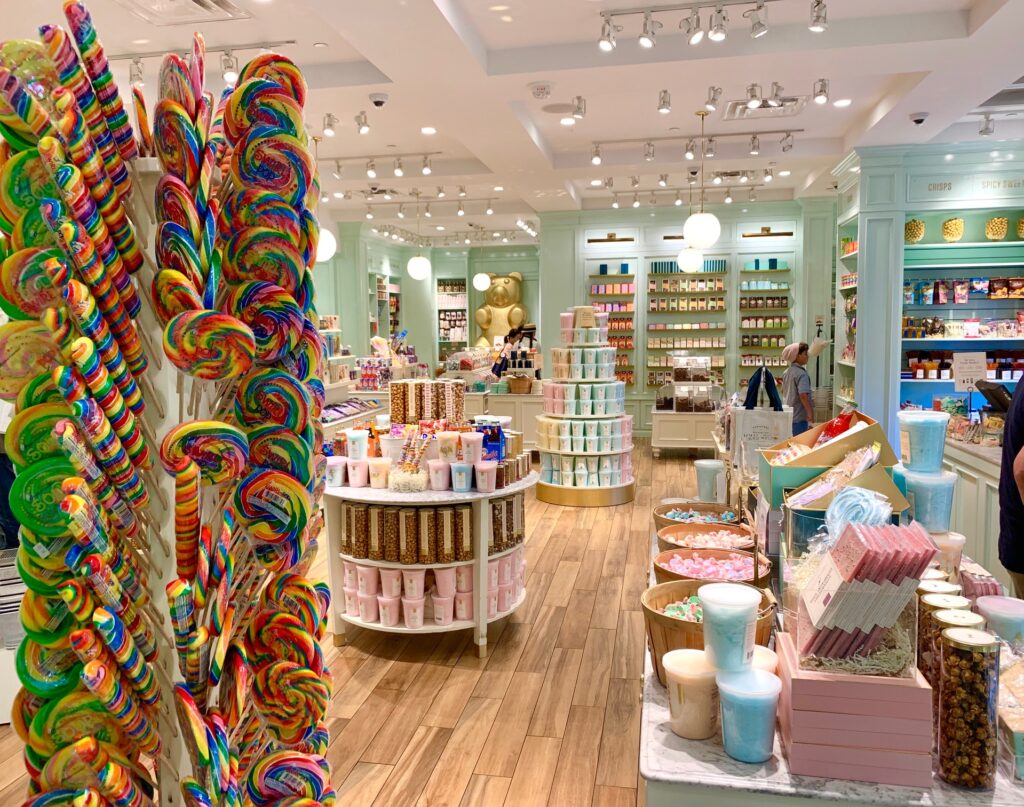 As summer comes to a close, savor those fleeting days by grabbing a sweet treat at The Bellevue Collection. From chocolate truffles and sour gummies to plant-based soft serve and shortbread cookies, there is something to satisfy your sweet tooth. Grab your confection and enjoy live music at The Fountain Court at Bellevue Square or head to a nearby park and turn it into a dessert-filled picnic. Below is a list of nine different options to help you enjoy that goodie you've been craving at The Collection.
For an assortment of high-quality treats like macarons, chocolate truffles, marzipan and cotton candy tubes, step into the world of the aesthetically pleasing candy store, Lolli and Pops. The bright, colorful candy shop carries confections from around the world. Open for over 20 years, The Bellevue Collection staple, Sweet Factory, features in-demand candies like peach rings, chocolate covered gummy bears and multiple flavors of jelly beans. For a traditional experience filled with popular candies to satisfy your sweet tooth, this is the place to go. Originally founded in Brussels, Belgium, Godiva Chocolatier, located on the second level at Bellevue Square, has stores in over 80 countries around the globe. The store is known for its chocolate truffles, chocolate covered strawberries, soft serve and frozen drinks.
If you have a hankering for a cold treat to cool you down when those summer temperatures soar, look no further than the many options at The Collection. Parisian-inspired restaurant concept, Baguette Epicerie, at Lincoln South Food Hall, offers Full Tilt ice cream options with flavors like vegan chocolate, vanilla, ube and strawberry. For a large selection of dairy and non-dairy ice cream, frozen yogurt and sorbet, Ben and Jerry's carries a variety of flavors to make your taste buds happy, as well as sundaes, milkshakes and smoothies. Located in The Lodge at Bellevue Square, Pressed Juicery features plant-based soft serve made from real nuts, vegetables and fruit. Flavors range from vanilla and chocolate, to strawberry and pineapple. For those who wish to take their frozen treat to the next level, toppings and drizzles are available like vegan marshmallows, chocolate chip cookie crumbles and cocoa drizzle.
For a delight that you can easily treat yourself to now or enjoy a bite of later, head over to Dote Coffee Bar at Lincoln Square South. Their chocolate-dipped shortbread cookies, assortment of truffles and panna cotta available in a glass jar will keep you coming back for more. Craving a cupcake? For the right amount of sweetness with a light and fluffy finish, go to PinkaBella Cupcakes on the third floor at Bellevue Square. Flavors include traditional chocolate and vanilla, vanilla with strawberry, s'mores and more, with a gluten-free option. Cupcakes come in mini and full sizes to fulfill your child or adult sized appetite.
If you happen to grab your sweet treat on a Thursday in August, be sure to enjoy it while watching live music at #TNT: Thursday Night Thing. Located at Bellevue Square's Fountain Court, guests can be entertained by a free outdoor concert series that goes until the end of the month with sounds from tribute bands, reggae and others.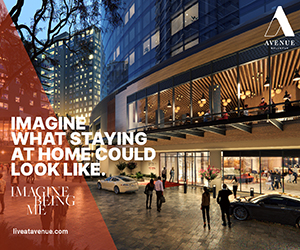 To learn more about these sweet treat options as well as others places to dine, please visit The Bellevue Collection's Dining District.