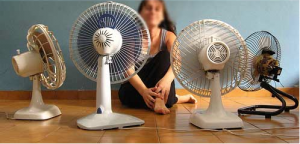 I've been so warm during this heat-wave; how do I keep cool in DT Bellevue?
– Major Melt-Down

Dear Major Melt-Down,
I feel the heat. Most homes around town lack air conditioning, and this week's heat has been so hot that even the National Weather Advisory has issued the Puget Sound a "heat advisory warning!" When you start to reach your boiling point, here's how to keep your cool in Downtown Bellevue: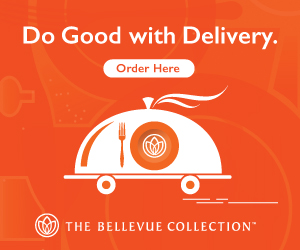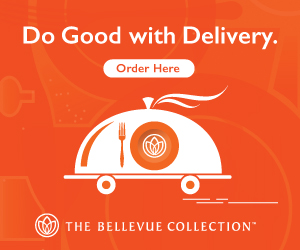 Cool Treats
–

Frozen Yogurt

: CeFiroe, Shnoo, Red Mango, and 3 Berries frozen yogurt shops surround the downtown core. Stop in and cool off with a non-fat treat, while getting a serving of probiotics!
–

Smoothies

: Jamba Juice and Emerald City Smoothie are your one-stop-shops for fruit smoothie blends. Jamba Juice, with locations on 4th St. and in Bellevue Square, and Emerald City Smoothie, on Bellevue Way, have unique smoothie combinations and promote good health with their vitamin powders.
–

Iced Tea & Coffee

: We all know where to get tea and coffee, but let me recommend my refreshing favorites. Try an affordable new Starbucks Iced Coffee with Milk for only $1.95 + tax (16 oz.) or yummy Tazo Passion Shaken Iced Tea Lemonade. I really like Tully's Carmel Bellaccino, which is a sweet blend of caramel, espresso, and ice.
Shade


– If you don't have the patience to stand in the shadow of one of Bellevue's high-rises, then find a tree where you can relax in the shade. The biggest shady tree that I can think of is in the middle of Downtown Park. Bring a towel to sit on and a book to read, or just people watch. You'll be sure to catch a kids soccer practice, a puppy play-date, or a family picnic.

Covered Patios
– Outside seating is great, but on 80-degree+ days direct sunlight can be brutal. California Pizza Kitchen has an open patio section, with full shade under an outdoor roof. 520 Bar & Grill has wide umbrellas in their park-like outdoor seating setting. Joey's is also a great place where the patio seating is most often shaded due to the tall buildings of Bellevue Place surrounding it.
So grab a smoothie, down your iced espresso, eat your frozen yogurt under the tree in the park, and finish off the evening with a cold beer on a shaded patio. Oh, and by the way, in case you lack air conditioning in your home like me, Rite Aid on 106th Ave. still has fans. (I was there today).  😉
Keep It Cool!