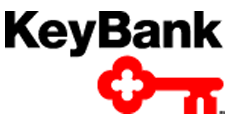 KeyBank will maintain their district headquarters that is in Downtown Bellevue at Key Center, on the corner of 108th Ave. NE and Bellevue Way, according to an article on Friday by the Puget Sound Business Journal.
After searching for alternative space, KeyBank's Rick Wirthlin said, "The landlord made it very attractive for us to stay where we were."
The new lease will extend the current lease, which expires in July 2010, for an additional 5 years.  KeyBank will lease a total of 70,200 square feet on the 2nd through 4th floors.