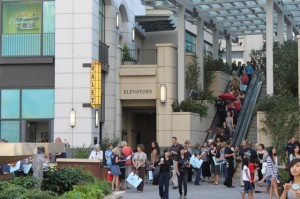 The Bravern's grand opening weekend kicked off on Saturday at 8am, and by 10am the shopping center had already received 5,000 visitors according to the developer. Throughout the weekend visitors were treated to appetizers catered from restaurants at The Bravern, models walking through the complex, musicians playing, and specially planned events.
The Bravern passed out Dilly Bars to guests on Sunday afternoon, to honor the Dairy Queen store that once stood at the site of The Bravern.
Most stores opened this weekend, but there is a handful that is still yet to open: Hermes, David Barton Gym, Bank of America, and David Lawrence.  Hermes is scheduled for an October opening, David Barton will allow members to start working out around September 20th, Bank of America will open next week, and newly announced David Lawrence will open in March of 2010.
Although no official figures have been published for the weekend, in talking to several managers of The Shops at The Bravern, they were very impressed with the foot traffic and sales that exceeded their expectations. Let's not get too excited… It's only the first weekend, but it is a step in the right direction. One retailer whose first weekend success was obvious was Trophy Cupcakes.  The store had what seemed to be a 20-minute line to get inside it, practically the whole weekend.
Notably, one of the guests that attended the grand opening weekend on Saturday was Kemper Freeman, CEO of Kemper Development.  Although The Bellevue Collection and The Bravern have been viewed as competing projects in the media, the more successful they both are, the more it benefits Downtown Bellevue as a whole.
What may have been as impressive as the shops themselves was the arrival court on NE 8th St. and the cars pulling up to it.  Just from memory alone, we saw Ferraris, Bentleys, a Rolls Royce, Porsches, an Aston Martin, and limousines. We can already project that the arrival court will become a forum for the who's who of the area.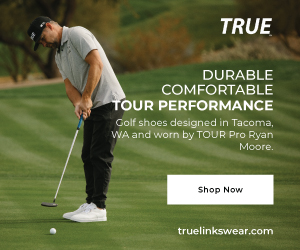 The weekend ended on another upbeat note with the Robert Cray Band playing live to celebrate the grand opening!
The opening of The Bravern marks an important milestone in our community's history, and we encourage you (if you haven't already) to give The Bravern in Downtown Bellevue a peek!
For those of you sick of hearing about the The Bravern (is this possible?), please know that we will continue reporting on a verity of other topics this week.