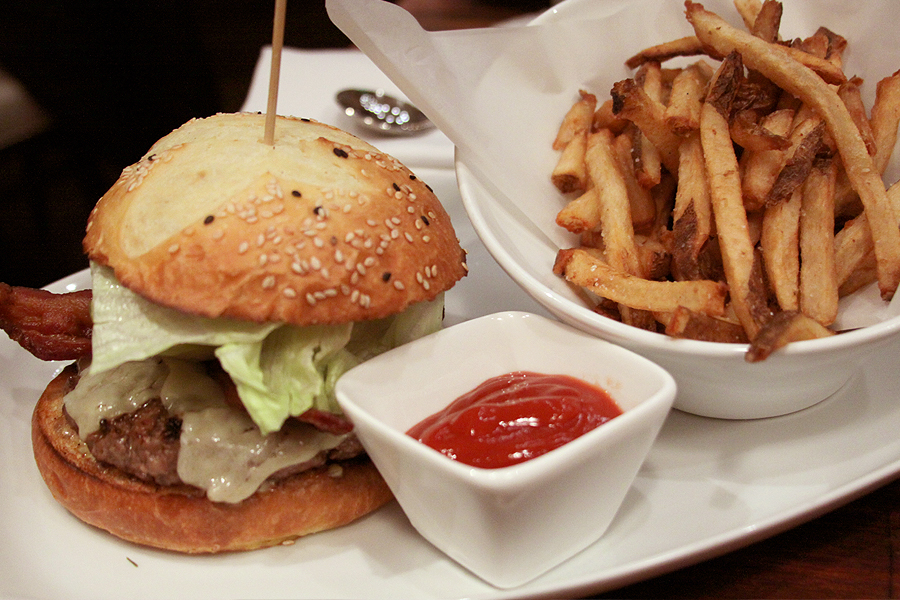 It was the best of times, it was the worst of times, it was the age… of hamburgers. Charles Dickens probably didn't have drive-through food in mind when he wrote A Tale of Two Cities, but when it comes to Downtown Bellevue's landscape of high-end restaurants and humble family-run establishments, getting something as simple as a decent burger can be a challenge. Everyone and their second cousin offer it on their menu, often bland or buried in ingredient overload. It makes a person wonder if this town is big enough for so many lackluster choices! However, after sampling the offerings of Broiler Bay and John Howie Steak, this town most assuredly has room for these 2 restaurants' burger experiences, which have their own distinctive touches and never lose sight of its classic appeal.
"You gotta try the onions – they're like an addictive drug," a friend once said about Broiler Bay. Slow-cooked and caramelized, they heap these street-legal veggie delights upon burger after burger. Step into this dive-y hidden gem, nestled in an old strip mall between a paint shop and a yarn store off Main Street, and it's like entering a time warp. A Miss Pac-Man/Galaga arcade machine in the back, uneven linoleum floors, and a cooking area that elbows into the dining space, Broiler Bay exudes greasy-spoon burger nostalgia that predates fast food mega-chains. One can watch the food being made through a large window of oil-spattered glass, the line cook working away on multiple orders sizzling on the large cooking surface. The aforementioned addictive onions are cooked to perfect sweetness, piled onto their burgers, sandwiched between a simple poppy-seed bun. Broiler Bay's offerings are a deliciously genuine greasy delight, free of pretense and light on the wallet (albeit not light on the calories, but come on, live a little).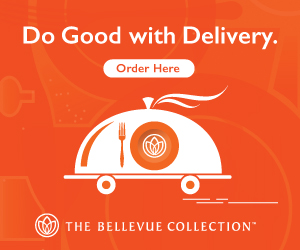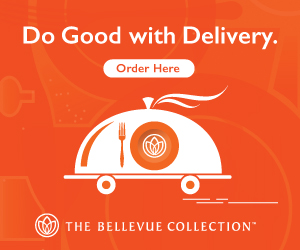 The perfect accompaniment to Broiler Bay's hamburgers is their menu of fried sides. The batter on their deep-fried vegetables is light, not a thick, bready coating that obscures the food. Combining the smoky flavor of their burgers with tangles of caramel-golden onion rings and stout wedges of zucchini becomes a truly sublime combination that reminds one why it's called "comfort food." For those true old-school hamburger aficionados, Broiler Bay has a condiment bar that includes the Holy Grail that is Fry Sauce. A mysterious concoction of creamy, savory sweetness, it's most likely a mix of mayonnaise, Russian dressing, and ketchup, but thinking too much about it is like spoiling the end of an M. Night Shyamalan movie. Just live in the mystery and enjoy the indulgence — onion rings, fry sauce and all. Not to add further temptation to this nostalgic delight, but they also have milkshakes…
Over 2 blocks away is John Howie Steak at The Bravern. There is a nightly piano player, personal wine storage, and plates of perfectly-cooked steaks are regularly whisked out to patrons in the main dining area, but don't let the posh setting fool the calculated burger enthusiast. The acclaimed steakhouse seems almost an elaborate front for the fact that the kung-fu is strong with John Howie's hamburgers.
Their strength is of course, the burger itself: a hefty patty of ground sirloin, topped with slices of thick-cut Kurobuta bacon, and a slice of Beecher's cheese. Piled high between a split brioche roll, the burger is a teetering Jenga tower of artisanal delight. The portion is hefty; one could easily skip eating the crisp French fries in lieu of savoring the burger in its entirety but… skipping fries? Madness, to be sure; forget that was even mentioned. Ordering it during their Monday through Friday happy hour (3-6pm), the $8 price can't be beat, especially with a chilled gin martini in hand. If James Bond were to enjoy a hamburger, this would be the way to do it.
For all the luxe ingredients and ambiance, John Howie keeps things thankfully basic for his take on this American food icon. Much like the vintage simplicity of Broiler Bay's burgers, John Howie doesn't pile on sliced avocado, fried eggs, or other heavy additions that would risk smothering the flavor. The 2 places seem like polar opposites on the restaurant spectrum, but they are, in fact, on the same page when it comes to not messin' with a classic. Their unique methods only compliment the final product, which is un-fussy and true to comfort-food form, showing an understanding of why burgers are such a crave-worthy favorite.
Broiler Bay 10636 Main Street, (425) 646-3474
John Howie Steak 11111 NE 8th St., Suite 125, (425) 440-0880
[nggallery id=24]