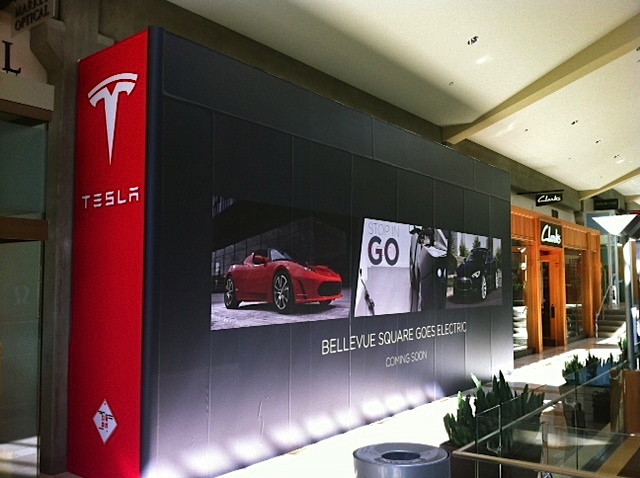 Tesla Motors, the automotive company that is known for its high-performance electric powered cars, will open a store in Bellevue Square.
The middle of a shopping mall is not typically where you would expect to find a car showroom, but then again, this is not your typical car brand. It has been noted that Tesla takes its retail cues from Apple, Starbucks, and other non-automotive retailers.
This will be Tesla's 15th store in the United States and the 2nd store in the greater Seattle area. The store will be located on the 2nd level next to Clark's Footwear.