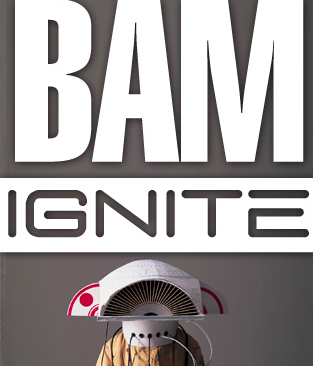 If you're looking for a vibrant, eclectic event, add BAMignite to your calendar, Friday, April 12, 8pm – midnight. The Bellevue Art Museum is highlighting its exhibitions and wants you to join the celebration La Dolce Vita style!
That's Italian for "the sweet life" or "the good life".
Attendees can dance to soul, pop, and electronic tunes spun by KEXP DJ Michele Myers. You'll also have the opportunity to savor the music of Flavr Blue, an R&B pop trio featuring members of Seattle's hip hop scene.
The event will also feature exhibition-inspired shorts curated by the Seattle International Film Festival.
Have an ear for poetry performances? BAMignite will host the dynamic poets of okanomodé and Daemond Arrindell, an educator who believes in the power of the word to transform lives.
We've saved the best for last. BAMignition ticket also includes the opportunity to feast your eyes on BAM exhibitions:
Zoom. Italian Design and the Photography of Aldo and Marirosa Ballo
Love Me Tender. An exhibition of extraordinary artworks made from ordinary currency.
Maneki Neko: Japan's Beckoning Cats – From Talisman to Pop Icon
For ticket information regarding BAMignite, visit the BAM website.