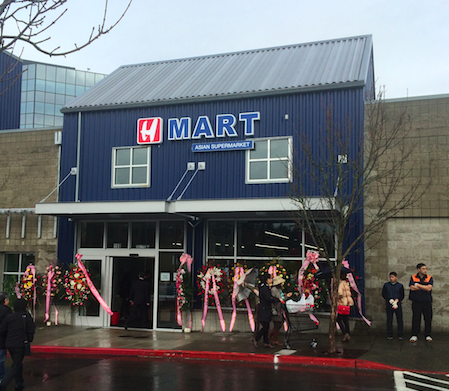 Hmart, one of the nation's largest Asian grocery stores, opened a new location in downtown Bellevue this week.
The store, which offers a variety of Asian food products, is located at the corner of Main Street and 108th Avenue Northeast.
Hmart boasts six stores in Washington and Oregon and dozens more across the country, according to a press statement. It opened its first location in Queens, New York, in 1982.
According to Hmart's website, it has grown because of its "continuous commitment to the freshest ingredients in all our offerings while never forgetting that value is just as important."