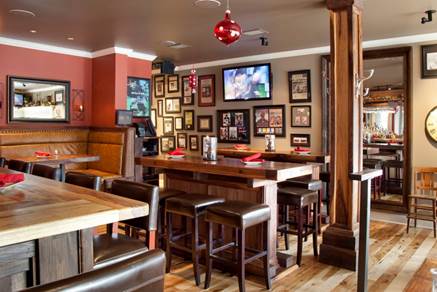 The Bellevue Collection management announced today that the iconic Bellevue 520 Bar & Grill will debut a second new restaurant, as part of the Lincoln Square Expansion, that begins unfolding in 2016. Plans confirm the owners will open a new concept bar and restaurant that will leverage the success of their existing establishment, which has enjoyed a seven year run as the "Best Casual Meeting Place" as designated by the Bellevue Downtown Association. Last month, the 520 Bar and Grill was highlighted by 425 Magazine as 2015's "Best Bar on the Eastside.
The project will be developed with a more reflective style for the new property, sited at the base of the residential towers and the doorstep of the W. Owners say the new design and vibe will embrace worldwide travelers, upscale shoppers and guests as well as the young, vibrant nightlife of downtown Bellevue.
"What owners Joseph and Randi Brazen have created at 520 is exactly the type of lively, welcoming and unique gathering place we envision for the new Lincoln Square expansion," says Kemper Freeman, of Kemper Development Company.
The name and details of the restaurant have not been finalized. The restaurant is expected to open in late 2016 along with the additional retail within the Lincoln Square expansion.