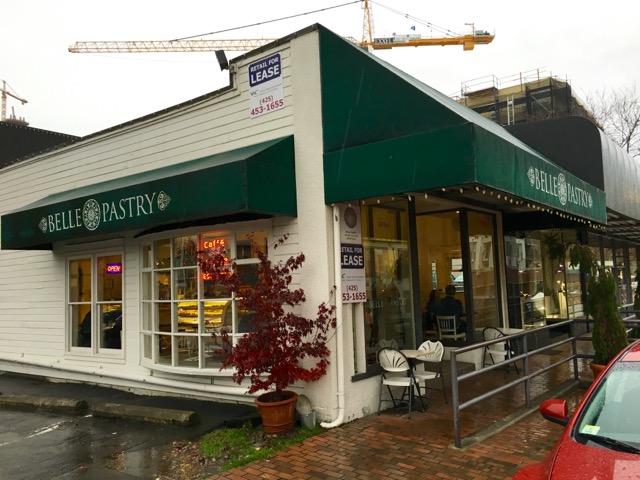 Belle Pastry, the iconic French bakery in downtown Bellevue on Main Street will be moving from their existing location to the new Bellevue at Main building across the street. The new building will have over 300 free customer parking stalls.
The company was founded in 2003 and have a Redmond location in addition to their Bellevue store.
According to Belle Pastry the move will take place in December before the new year.