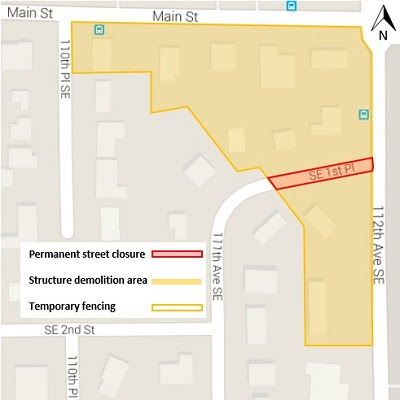 The Sound Transit light rail East Link tunnel construction in downtown Bellevue is set to begin as early as March 25th. The first phase of this project will be a permanent closure of a section of SE 1st PL at 112th Ave SE. After the site is closed off structures and trees are planned for demolishing and removal in April.
Construction will take place Monday through Friday from 7 a.m. and 6 p.m. The sidewalk along both 112th and Main Street where the construction will be taking place will be closed during this phase.
Sound Transit's contractor will work through spring and summer to prepare the site for tunneling, which is planned for fall.
The Sound Transit East Link map is available for reference below.