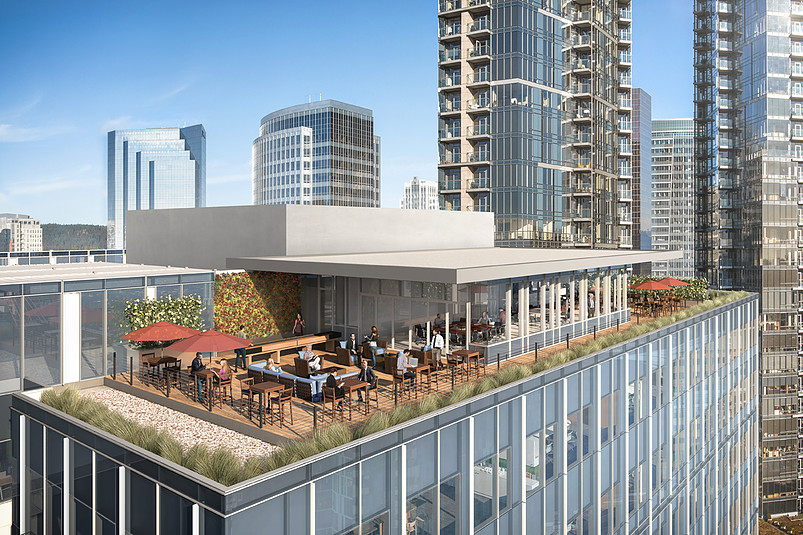 Centre 425, the 16-story office building that Schnitzer West is currently constructing at the corner of NE 4th and 106the NE will feature a rooftop deck that will available exclusively to tenants.
The top floor, or "The VUE" as they are calling it has panoramic views of Lake Washington, Mt. Rainer, and the skylines of both Bellevue and Seattle. The VUE offers an outdoor patio area as well as indoor glass-enclosed conference rooms.
Schnitzer West has also released a video promoting the many features of the project overall (featured below).
Centre 425 once complete will offer 354,000 square feet of office space, 2,500 square feet of retail, and have eight levels of parking. The project is planned for completion the third quarter of this year.
For more information about the project visit the Centre 425 website.