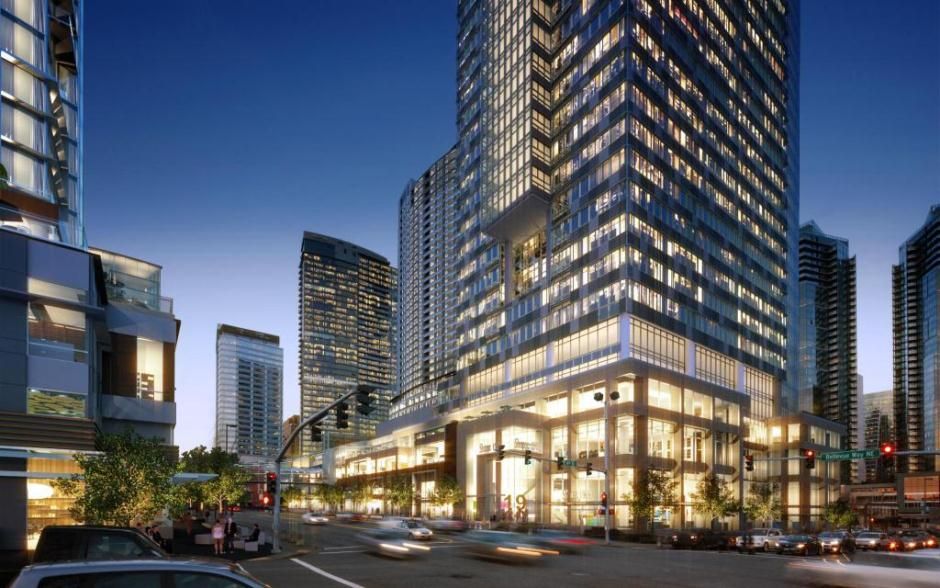 Strolling by the Lincoln Square expansion today I saw lights starting to turn on, the escalators in plain sight, and the construction equipment beginning to be removed.
The project will open to the public in January. On Wednesday the Puget Sound Business Journal reported on several new pieces of information about the project. Here is a sampling some of the new details:
Samsung, one of the largest electronics companies in the world will occupy a satellite office on the 21st floor
D.A. Davidson, a financial services holding company will occupy the fourth floor
Taylor Shellfish, well known for their shellfish restaurants in the Greater Seattle area will open in early spring. This will be their sixth store.
Wild Ginger, is likely one of the biggest surprises to announce they will open at the Lincoln Square expansion. The restaurant is slated to open in early spring. (At the time of this posting it's unclear if The Bravern Wild Ginger restaurant will stay open or close upon the new Wild Ginger opening.)
Market at Lincoln Square will provide a collection of eight "high-end, easy-access eateries."
Central Bar & Parker's Coffee both appear to be new concepts that have little to no information available (besides the fact that one will be a bar and the other a coffee shop)
Also mentioned was an "entertainment-type business" that is currently being kept under wraps for now.
Additional aspects of the article detail out many of the existing announcements and when their openings will take place.
2017 is set to be a big year for The Bellevue Collection.