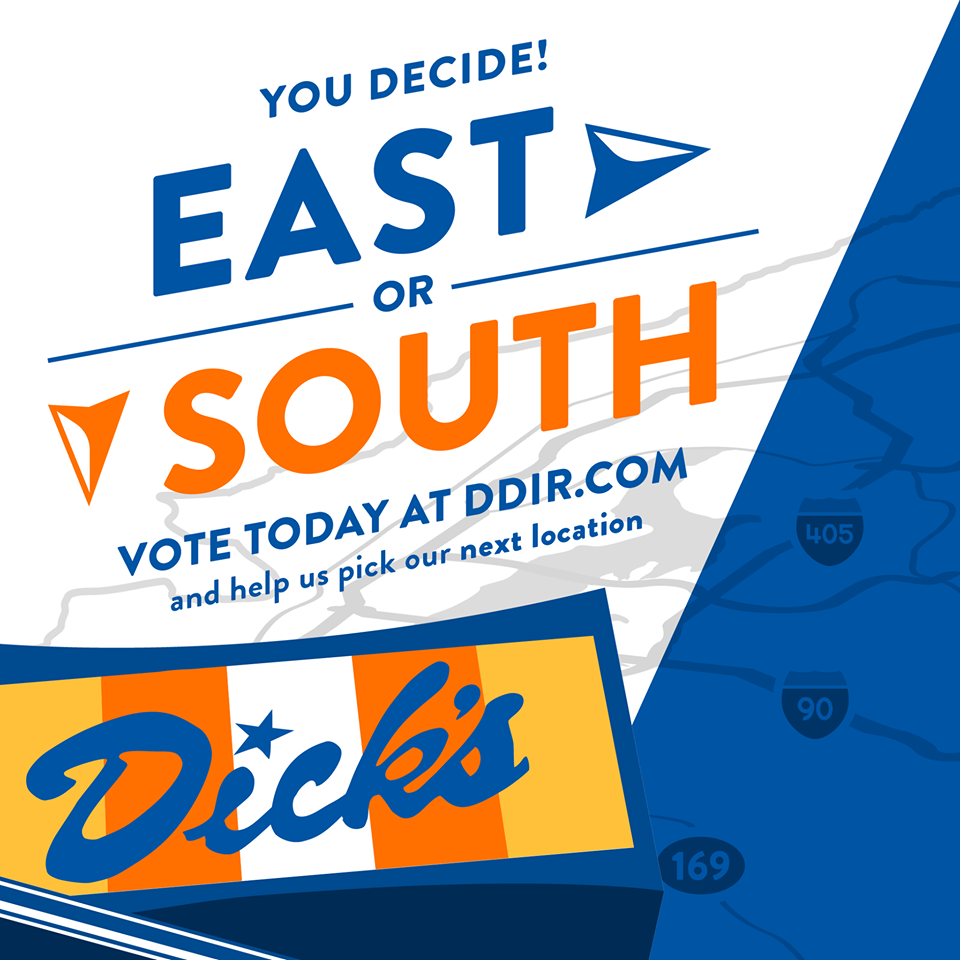 One of Seattle's most popular (if not the most popular) burger joints, Dick's Drive In is looking to expand and they're asking customers to help choose their next location.
The campaign is appropriately titled "You Decide! East or South". You can vote up to two times per email address. The locations for East or South are defined below.

East: Bellevue, Redmond, Kirkland, Bothell, Mercer Island, Issaquah, Sammamish, Woodinville
South: W. Seattle, S. Seattle, Renton, Burien, SeaTac, Tukwila, Kent, Auburn, Normandy Park, Des Moines, Federal Way
Dick's Drive In had a Bellevue store from 1967 to 1974. You can vote and help bring a new Dick's Drive In to the Eastside.
What are you waiting for? Vote now!