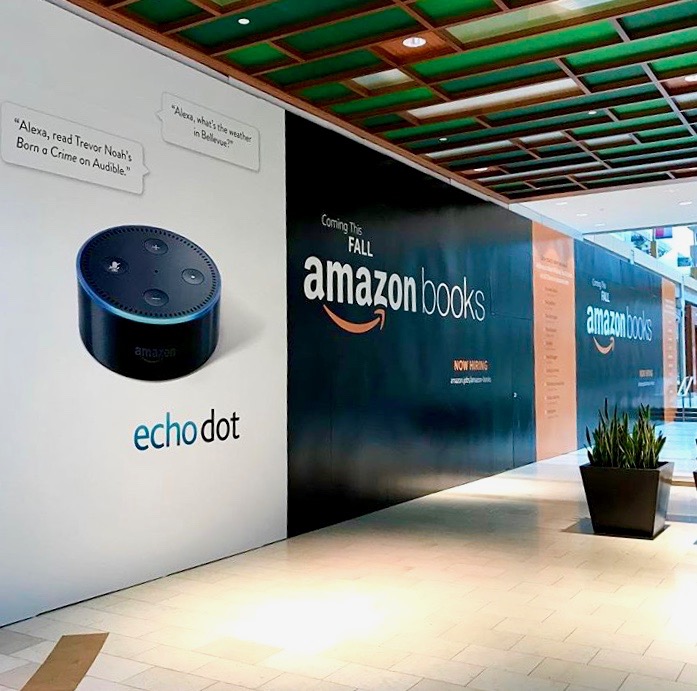 As reported in March, Amazon will be opening an "Amazon Books" store at Bellevue Square. The exterior of the future store has a marketing wrap around it announcing that the store will be opening in Fall.
The location of the new store is 128 Bellevue Square, and appears to take up three retail locations, including where Lush, Tall's Camera, and a temporary location for Champs Sports used to be located.
In addition to books, the store is anticipated to have Echos, Kindle e-readers, Fire tablets, and Fire TV streaming-media devices.