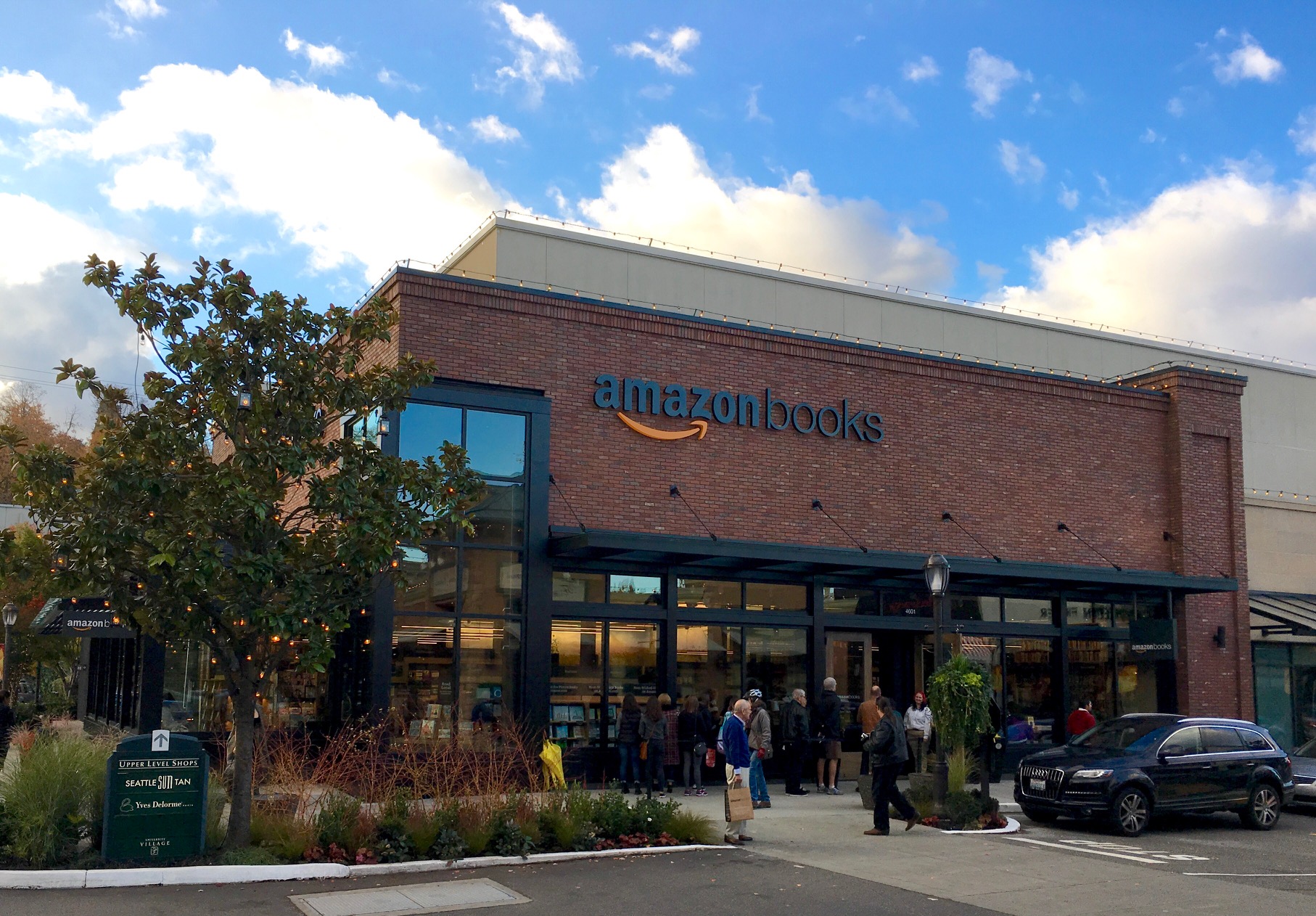 According to the technology publication, Recode, Amazon has confirmed that they will open a book store at Bellevue Square in 2017. This will be the company's 10th Amazon Books store and second in the greater Seattle area (the first is in University Village).
According to city permits, the address for the work that's being performed for "Amazon Books" is at 128 Bellevue Square. That address is where Lush retail store used to be located (they have since moved). Next to Lush was Tall's camera, which is also closed and currently a temporary location for Champs Sports as they go through their remodel (it's expected to be done in March). It would be natural to assume that Amazon may take both of these locations over. This is a high traffic location in the mall located right near center court.
The stores are intended to be more than just a book store and showcase Amazon's digital products, such as the Echos, Kindle e-readers, Fire tablets, and Fire TV streaming-media devices.
When Amazon opened up their location at University Village in 2015 we suggested that Amazon Books would be appropriately located in downtown Bellevue with the book stores that had previously closed in downtown Bellevue including Borders, B.Dalton most recently University Bookstore.