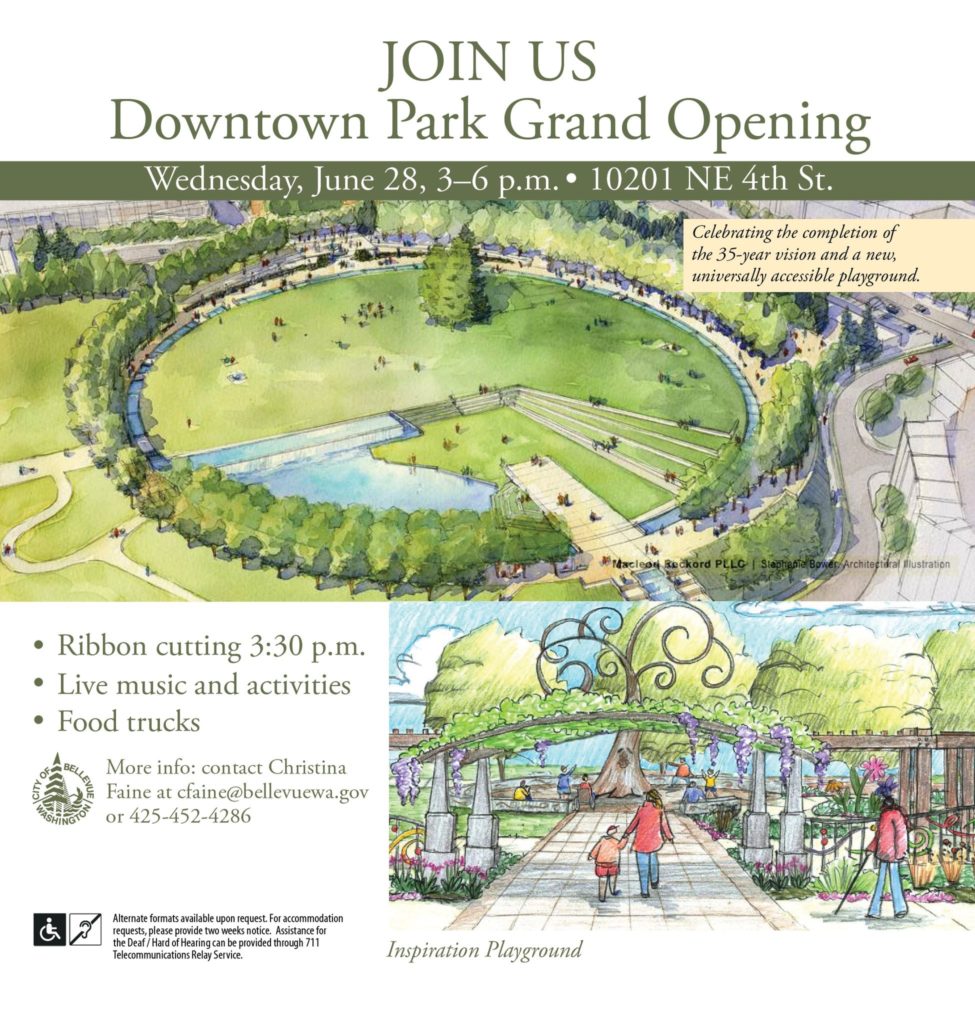 After a year of construction, the Bellevue Downtown Park is planned to re-open on Wednesday, June 28.  The construction will add "grand entrance" and water feature near the south end of the park. Additionally, the parking lot at 100th Ave NE lot will be expanding (due to the NE 2nd St parking lot closure).
The "Inspiration Playground" will also be making its debut. The playground will accommodate children with disabilities, and include areas that engage the senses with tactile sculptures, an interactive music plaza, and a Dr. Seuss-inspired tree sculpture. 
The celebrate the grand opening visit the park on Wednesday, June 28 from 3:00 – 6:00 pm and enjoy live music, activities, and food trucks. A ribbon cutting ceremony will take place at 3:30.

The Bellevue Downtown Park is located at 10201 NE 4th St.